The 13 Best WordPress Hosting Providers
---
WordPress sites aren't like other sites, and neither are their web hosting needs. Learn more as Business.org reviews the best WP providers for your small business.
Unless you're in the business of building websites, you probably don't want to spend much time creating and maintaining your own business's online presence—and maybe not even then, because who's paying for that? Most small companies want a simple, "set it and forget it" site that's easy to design and sustain in-house, and few platforms are more straightforward and intuitive than WordPress.
In fact, you're looking at a WordPress-based website right now—looks pretty good, doesn't it?
Around 30% of all sites on the internet run on the WordPress CMS (content management system) platform, so it's obviously onto something. Ease of use is a big factor, as is familiarity: you've probably used WordPress for blogging purposes at some point in your online life (at WordPress.com; WordPress.org works within a different, business-oriented hosting environment—more on that in a moment). For professional purposes, WordPress's backend dashboard is essentially the same, but loaded with more features, options, and free visual themes—oh, and you'll own your content (again, more in a moment).
5 best WordPress hosting providers for small business
| | | |
| --- | --- | --- |
| Brand | Monthly plan pricing | Free inclusions |
| Flywheel | $14–$69 | Site migration, data overages |
| WP Engine | $35-$290 | Site migration, 24/7 chat support |
| DreamHost | $7.95–$35.95 | Site migration, email accounts |
| TMDHosting | $2.95–$12.95 | Domains, email accounts |
| SiteGround | $3.95-$11.95 | Email accounts, WP install or transfer |
Data effective 05/18/18. At publishing time, pricing and features are current but are subject to change. Offers may not be available in all areas.
What you should know about WordPress hosting
WordPress.org vs. WordPress.com
WordPress.com is the freebie version of the WordPress platform. It's where your mom blogs about cats and her favorite Investigation Discovery crime docs—and it's just fine for that. It's also limited in functionality, customization, and monetization options. And if WordPress thinks you've violated its hosting terms of service, your site could be shut down completely and your content lost.
Through WordPress.org, you download and install the WP site software onto a "self-hosted" third-party web server (the best of which we'll be reviewing here). A few more steps are involved, but it's not overly complicated—most WordPress hosting services even offer pre-configured "one-click installs," which usually work as described.
Email hosting and domain registration
Two more reasons to use a WordPress web hosting company instead of the free blogging platform: email hosting and domain registration are included, professional features you'll need to look, well, professional. Most WordPress hosting plans include an allotment of domain-specific, company-branded email accounts (you@yourcoolwebsite.com instead of you@yahoo.com), as well as registration and support of said domain (yourcoolwebsite.com, not yourcoolwebsite.wordpress.com).
Read the details, however, as not all WordPress hosting services include email hosting and domain registration in their plans, though some will recommend favored third-party companies.
Types of hosting
Most web services offer several types of hosting that vary in price and performance, and WordPress-specific hosts are no exception.
Shared hosting is one of the least-expensive options, as you share server space with other clients of the hosting company, but your site's performance can be affected if those other clients see spikes in traffic.
Dedicated hosting assigns a server exclusively to your site—good if you're expecting your own traffic spikes, but also more expensive.
Managed hosting does dedicated hosting one better, with the hosting company taking care of your site's maintenance at additional cost.
A VPS (virtual private server), sometimes grouped with cloud hosting, mimics a dedicated server within a partitioned shared server.
Cloud hosting spreads the digital weight of your site over many servers through a cloud network; both VPS and cloud hosting fall between shared and dedicated hosts in cost and capability.
Other web hosting terms to know
Bandwidth: The amount of data exchanged to and from your site (via email, file transfer, or even a site visit) is measured as bandwidth.
Visitor cap: Rather than monitoring bandwidth, some providers audit the number of visits to a site and cap at a set point per month. Should your site exceed that point, an overage may be charged.
Storage: This is the amount of space provided to you on the provider's server to store the files that make up your website (images, text, pages, email, etc.).
Dedicated IP address: A dedicated Internet Protocol (IP) address is used by your site alone, and it's required for utilizing SSL (Secure Sockets Layer) and other forms of e-commerce security.
Uptime: Commonly confused with upload speed, uptime refers to the percentage of uninterrupted time the provider's servers are available and functioning.
Best budget WP hosting: Flywheel
Excellent performance
24/7 domestic support
No email or domain support
Limited plug-ins
Established in 2012, Nebraska's Flywheel isn't one of the better-known WordPress hosting services, but it's become a fast favorite among the small businesses and individuals who've discovered it (Business.org's own developer is a big Flywheel fan). Flywheel's range of features and services is impressive for such a relatively new start-up, and its speed and performance are on-par with some of the big players.
| | | |
| --- | --- | --- |
| Plan | Price (per month) | Features |
| Tiny | $14 | 250 GB bandwidth, free SSL |
| Personal | $28 | 500 GB bandwidth, 1 staging site |
| Professional | $69 | 1 TB bandwidth, free multisite |
Flywheel's aptly named Tiny plan ($15 a month) includes 5 GB of storage, 250 GB of monthly bandwidth that caps at 5,000 visitors, a free SSL certificate, and access to "most of [Flywheel's] fancy features!" One fancy feature is a dead-simple dashboard from which you could manage several sites with ease.
The next-level Personal plan ($30 a month) bumps up to 10 GB of storage and 500 GB of monthly bandwidth that caps at 25,000 monthly visitors, and it throws in a free staging site and access to all of those "fancy" features.
"For when your site is getting pretty serious," Flywheel recommends their Professional plan ($75 a month), which includes 20 GB of storage and 1 TB of monthly bandwidth that caps at 100,000 monthly visitors, as well as free multisite inclusion.
All of Flywheel's plans run on VPS servers and include free site migration, nightly backups, and true 24/7 support (domestic, not outsourced), plus one-click WP installs and no overage charges. On the downside, Flywheel doesn't offer email or domain registration, and its plug-in library isn't quite as loaded as those of other, larger WordPress hosts. But for a mini operation (say, a one- or two-person shop) that expects to expand, Flywheel is a solid and scalable hosting solution.
Best e-commerce WP hosting: Siteground
Free email accounts
Feature-rich setup
No free domains
Monthly visitor caps
WordPress.org itself only recommends a handful of hosts, and SiteGround is near the top. The Virginia web-hosting company offers three WP plans that are loaded with features—but also a few limitations, depending on the size of your business (and tolerance for cheeky names).
SiteGround's most basic WordPress hosting plan, StartUp ($3.95 a month), is designed for a baby business with simple site needs, and it can also handle e-commerce for "a reasonable number of products." StartUp allows only one site at 10 GB of space and caps visits at 10,000 per month.
GrowBig ($5.95 a month), as cleverly titled, is for businesses that are expanding. It accommodates heavier traffic (up to 25,000 monthly visits), includes 20 GB of web space, and allows for multiple websites.
GrowBig's additional Premium features include priority technical support, SiteGround's "SuperCacher" for speedier load times, and free backup restoration. If your business depends on your website running quickly and steadily 24/7, this plan is a great option.
| | | |
| --- | --- | --- |
| Plan | Price (per month) | Features |
| StartUp | $3.95 | 10 GB storage, 1 website |
| GrowBig | $5.95 | 20 GB storage, unlimited websites |
| GoGeek | $11.95 | 30 GB storage, unlimited websites |
SiteGround's power player WordPress hosting plan, GoGeek ($11.95 a month), can take on up to 100,000 monthly visits across 30 GB of web space and unlimited websites. The "Geeky Advanced Features" of this plan include accommodation of a large e-commerce product line and PCI compliance for credit card data.
All three plans come with unlimited email and monthly data transfers, as well as enhanced security, daily auto-backups, page caching, staging, automatic CMS updates, and access to a multitude of plug-ins. SiteGround doesn't, however, throw in free domain names (they start at $15.95 a year), and those monthly visitor caps seem arbitrary and unnecessary.
Florida-based TMDHosting is one of the most critically recognized WordPress web hosts, and it's easy to see why: its three WP plans are peppered with more "unlimited" and "free" offerings than other similar hosting services, but it's still attractively priced, whether you're adapting an established site or starting from scratch.
TMDHosting's ground-level Starter plan ($2.95 a month) sets you up with a single website but offers unlimited storage space, bandwidth, and email, as well as a free domain. It's an ace plan for a new business, or even a mid-level established enterprise.
The Business plan ($5.95 a month) ups the game with unlimited websites, in addition to enhanced speed, performance, and security layers. For a rapidly growing business, this plan does plenty for little.
| | | | |
| --- | --- | --- | --- |
| Plan | Price (per month) | Features | Learn more |
| Starter | $2.95 | 1 website, unlimited bandwidth | View Plans |
| Business | $5.95 | Unlimited websites, enhanced performance | View Plans |
| Enterprise | $12.95 | Wildcard SSL, enhanced caches | View Plans |
While geared toward handling content-dense sites with heavier traffic, TMDHosting's Enterprise plan ($12.95 a month) doesn't offer substantially more features than its Business plan. But for six extra bucks, that premium buffer could be worth it if your site is one Reddit link away from a traffic explosion.
TMDHosting's WordPress plans all include free installation and migration, free plug-ins, free themes, and free updates, as well as impressive uptime and speed guarantees—TMDHosting claims to be up to 30 times faster than the nearest WP competitor. Plus, you have 60 days to take it for a spin before making a final decision.
WP-exclusive expertise
Excellent customer service
Expensive plans
No email or domain support
Though it does have "WP" in the name, Texas web host WP Engine isn't affiliated with WordPress—it is, however, focused solely on WordPress hosting, and it does it well. Few, if any, WordPress hosting services can match this company's dedication to 24/7 technical support, and customer service raves. But for all its strengths, WP Engine does have a few drawbacks that keep it from being a full-blown WordPress powerhouse.
| | | |
| --- | --- | --- |
| Plan | Price (per month) | Features |
| Startup | $35 | 1 website, 50 GB bandwidth |
| Growth | $115 | 5 websites, 200 GB bandwidth |
| Scale | $290 | 15 websites, 400 GB bandwidth |
WP Engine plans are by no means cheap. The basic Startup plan ($35 a month) includes just a single site, with 10 GB of storage and a 25,000 cap on visitors. As far as support goes on this level, it's chat only.
Making a mighty price leap, the Growth plan ($115 a month) ups the site count to five (more can be added at $20 apiece), the storage to 20 GB, and the visitor cap to 100,000 monthly. Human 24/7 phone support also kicks in here.
Brace yourself: WP Engine's Scale plan ($290 a month) only seems expensive because it is, even with 15 sites included, 30 GB of storage, and a 400,000 monthly visitor cap. Custom plans above and beyond these three in price and performance are available, if you dare to make the call.
Clearly, WP Engine is for serious WordPress users who want to maximize every aspect of the platform and are willing to pay for it. They'll also have to be willing to pay for third-party email service and domain registration because WP Engine doesn't offer either, even at these prices.
Cloud servers
Generous trial period
No Windows servers
No domain support
California's DreamHost is another WordPress-recommended host, and it even has its own exclusive control panel: DreamPress, a managed, auto-updating service with unlimited WP plug-ins available to it. Also, at least on three of its four WordPress hosting plans, DreamHost is proudly cloud based.
| | | |
| --- | --- | --- |
| Plan | Price (per month) | Features |
| Starter | $7.95 | 1 website, unlimited visitors |
| Basic | $16.95 | 10 GB storage, cloud server |
| Plus | $24.95 | 30 GB storage, cloud server |
| Advanced | $35.95 | 1 staging site, cloud server |
DreamHost's Starter plan ($7.95 a month) is hosted on a shared server and includes one website and a few bare-bones basics (but no traffic limits). It's more of a robust blogger platform than a business site.
The cloud server comes into play at the Basic plan ($16.95 a month) level, which includes one WP site, 10 GB of storage, and capacity for 10,000 monthly visitors—good for a newbie business site conducting a small amount of e-commerce.
The Plus plan ($24.95 a month) also includes just one site, but it ups the storage to 30 GB and the monthly visitors to 30,000. Malware scanning and repair and other premium features come with Plus, as does access to more elaborate WordPress themes and Chartbeat analytics (as opposed to the usual Google Analytics).
DreamHost's Advanced plan ($35.95 a month) includes two WordPress sites, which can be made available to 60,000 visitors monthly, and free access to Jetpack Professional, a WordPress-specific service that provides even more options for site backups, security, SEO, and design aesthetics.
Each of DreamHost's plans include unlimited email and monthly data transfers, but not domain registration. For small-business owners with little experience in website building and maintenance, who also don't have much interest in becoming a part-time web manager in addition to their daily duties, this host could be a dream. The generous 97-day money-back guarantee is appealing too.
Build your custom site today
Customize your website with an easy-to-use site builder that'll make your brand look professional and polished in no time. Start Building
What you should know about WordPress sites
Can you host a non-WordPress site on a WP host?
No. Of course not. Don't be silly.
What type of business should use a WordPress site?
Any kind of business that requires a website—which is all of them, circa 1999 onward—can use a WordPress site. It's just another content-management system and, in plenty of cases, it's the only one internet novices have ever experienced. It's a favorite of small businesses, but major corporations and publications also operate on WordPress sites. Just because it's easy doesn't mean it's not effective and scalable.
Can you conduct e-commerce on a WordPress site?
Yes—there are hundreds of free and paid e-commerce plug-ins available on WordPress.org, many of which are currently being used by millions of businesses to conduct transactions online.
How much does it cost to maintain an e-commerce WordPress site?
Here's where WP e-commerce gets a little trickier (and pricier): while you can build a DIY WordPress site and equip it with some basic e-commerce features (to sell T-shirts, coffee mugs, or other brand paraphernalia in limited quantities) for anywhere between $50 and $100 a year including hosting service, setting up a serious e-commerce site will take a bit more cheddar (like $1,000–$3,000 a year, at the minimum; more if you hire out pro customization).
7 more WordPress web hosting runners-up: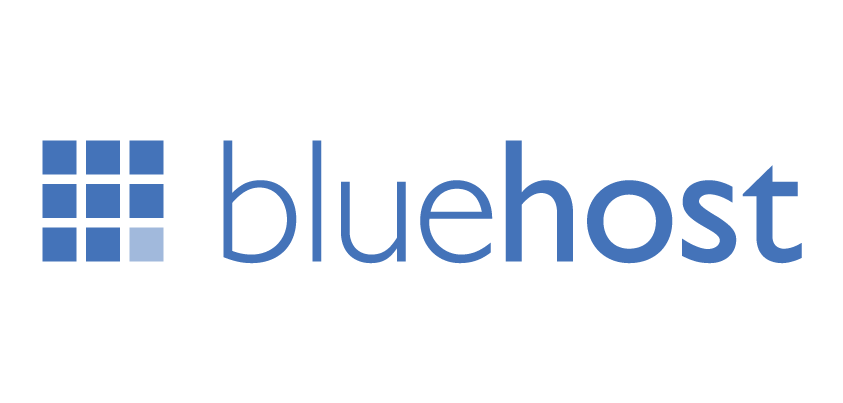 Bluehost
Another official WordPress-recommended host, offering a wide range of WP e-commerce features, plus free email hosting and domain registration. Bluehost WP hosting plans start at $3.95 per month.

GoDaddy
One-stop free domain registration and email, offering 10–50 GB storage, daily backups, a 99.9% uptime guarantee, and industry-acclaimed customer support. GoDaddy WP plans start at $3.99 per month.

InMotion
Non-managed WordPress hosting plans featuring unlimited sites, email accounts, storage space, and monthly bandwidth, plus one free domain. InMotion WP hosting plans start at $4.99 per month.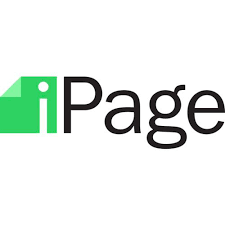 iPage
Another official WordPress-recommended host, offering a wide range of WP e-commerce features, plus free email hosting and domain registration. Bluehost WP hosting plans start at $3.95 per month.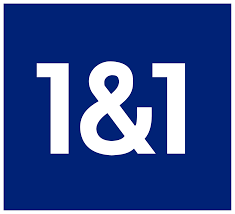 1&1
Managed WordPress hosting plans designed for speed and heavy visitor traffic, with hundreds of pre-installed plug-ins and automatic security updates. 1&1 WP hosting plans start at $0.99 per month.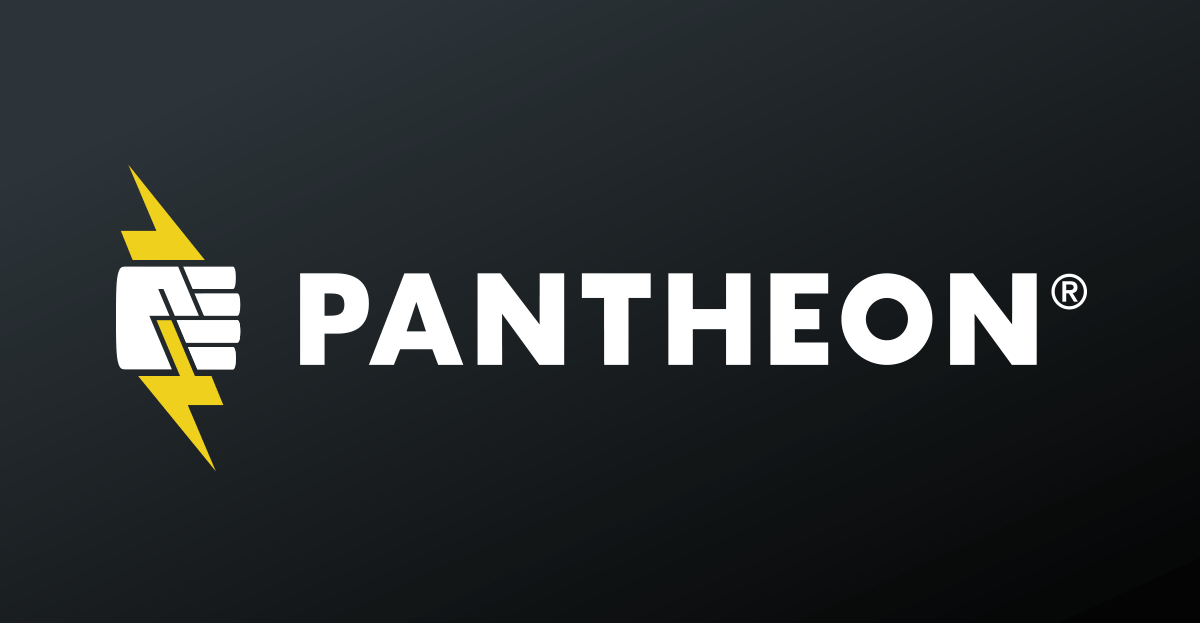 Pantheon
Managed WordPress hosting with emphasis on deep-dive development and testing. Includes free site migration, 24/7 on-call support, and 99.9% uptime guarantee. Pantheon WP plan pricing on request.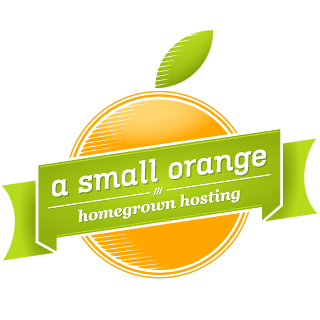 Small Orange
Shared WordPress hosting featuring 50–500 GB of bandwidth, 5–30 GB of storage, unlimited sites, free domain registration, and email hosting. A Small Orange WP hosting starts at $4.16 per month.
The takeaway
Again, don't shy away from using WordPress for your business's website just because it's simple to use—you don't have to be a developer just to get your store online in 2018. Choosing a WordPress hosting service, however, should take more consideration. Beyond checking whether a host offers free domains and email accounts, one-click installs, and remarkable uptime and speed guarantees, look into customer feedback and critical reviews (yes, even analyses outside of Business.org).
Do you have any experiences with the WordPress web hosting companies above? Or others we didn't review? Let us know in the comments below.
Disclaimer
At Business.org, our research is meant to offer general product and service recommendations. We don't guarantee that our suggestions will work best for each individual or business, so consider your unique needs when choosing products and services.