The Benefits of Using Google Hangouts for Business
Use Google hangouts. You won't be disappointed.
---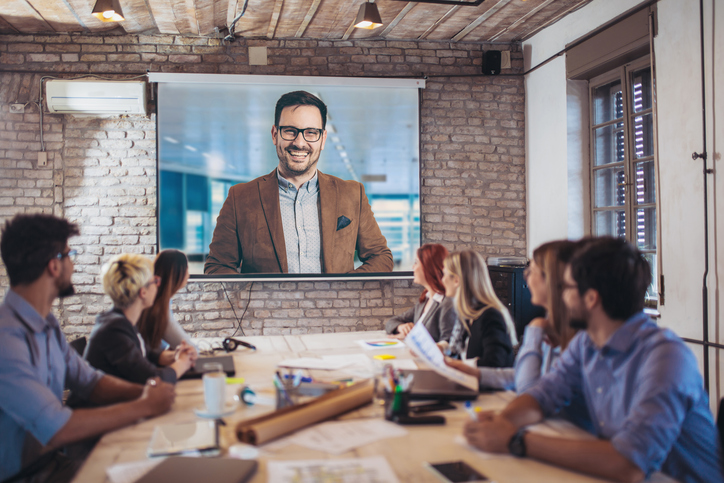 Google Hangouts for business can be a great asset to a company of any size, and the low cost (starting at $5/user/month) makes it ideal for smaller businesses and startups. Hangouts allows you to easily connect with employees, business colleagues, and clients using calls and videos, making it convenient for those who travel or work from home. It also gives you the flexibility of connecting from virtually any device. You can share files as you chat via Google Drive, stream live broadcasts and offer webinars, hold staff meetings, and more.
Here are the most notable features and benefits of using Google Hangouts that can help you decide if it will work for your business.
Making Yourself Accessible
Using Google Hangouts to connect with customers is a great marketing strategy, because your customers will view your business as accessible and caring about customer satisfaction. You can hold weekly or monthly question and answer sessions and invite customers to chat about concerns, suggestions, or any other type of feedback. This tactic not only appeals to customers, but allows you to receive immediate interactions, which can help you develop your future marketing and sales strategy. You can also use it as a networking tool to connect with colleagues and potential business partners.
Announcements and webinars
According to an article from the Small Business Administration, Taylor Swift "hosted a Google+ Hangout to announce her new album [and] answered fan questions." She was able to reach fans from all over the world, and her song went right to number one shortly after its release. If your business wants to make an important announcement, such as sharing a news article written about you or information about a product, you can host an interactive press conference to get the word out. Many companies also choose to establish a webinar series as part of their content marketing plan. You and your employees can share your expertise about a variety of topics in your field. With Google Hangouts On Air, you can do this live streaming directly from your business's website, broadcast it to the public, or upload automatically to your YouTube account. You don't have to download any software; just install the Google plugin the first time you use it, which is quick and easy.
Staff Meetings
Google Hangouts for business is an easy way to get all your staff members together for quick meetings, and it doesn't matter if they're in the office or working from a coffee shop that day. Hangouts works well with Android devices, desktops and laptops, has an app specifically for Apple, and also works right from your Gmail account. The video calling feature allows you to hold conference calls with important clients when you're traveling so you can conduct business from anywhere. As the administrator, you can decide who has access to Hangouts by inviting certain people or groups, or you can enable it for your whole domain.
Google gives you the option for a free 30-day business trial, which can help if you're still undecided about whether or not Google Hangouts is right for your company. View Google's support section for a checklist of what to consider before investing in Hangouts. These include: making sure you know what editions of Google Apps are supported, what makes a 'domain,' what an Admin is able to see and control, and how it works with other Google Apps and features. Google Hangouts for business is an overall great way to connect with your client base and help build your small business.