---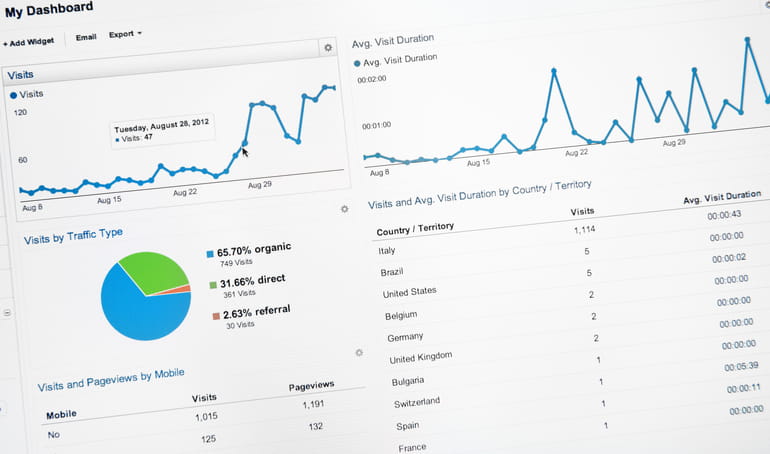 Small business owners and entrepreneurs count on their website and blogs to create buzz about new products, enhance customer engagement and grow their brand. As a result, gaining insight into the site's key performance indicators (KPIs) is valuable information.
That's where Google Analytics, the most widely used statistical service, comes in handy. Google Analytics is free, powerful and used by some of the most prestigious companies in the world.
It offers an official app for Android users who want to manage their Google Analytics on the go, but Google hasn't developed an iOS version yet. Thankfully, several third party companies have.Read on to discover more about the official Google Analytics app for Android, plus three that are optimized for iOS.
1. Google Analytics, by Google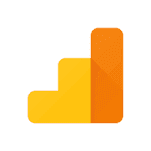 Just over a year ago, Google released the official Google Analytics app for Android. In doing so, it dramatically changed the way Android users monitored their Google Analytics, transforming the task from a slow and frustrating one to a simple, fast process. Simply tap or swipe the screen to select items or switch between screens. No tedious typing required.
When you launch the app, you're directed to the Overview screen, which presents a summary of analytics reports.  In each report, data is displayed on cards that give you the most important metrics for each report category. Cards let you quickly gain an understanding of your site's performance, and from within a card you can opt to view data that's organized by the day, week or month.
A fabulous feature of the official Google Analytics app is that it provides real-time analytics. It also offers visualizations that automatically resize to fit the screen of your device and side navigation that mirrors the Google Analytics web version.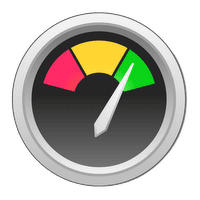 The ultimate in convenience, Dashboard offers you the most critical web analytics for your website on one single dashboard.
Gain insight into key performance indicators like goal conversions, eCommerce transactions and revenue, visitors, and page views, plus define target values for each. Dashboard shows you if you're on track to reach your target KPIs and allows you to view KPI trends on a chart. It's incredibly easy to compare day-to-day KPI values.
The ability to weight a KPI according to its importance is another clever feature, and we like how Dashboard's Website Performance Index offers a numerical indication of how KPIs are tracking against goals.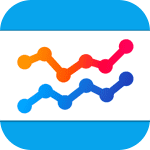 Analytics Pro is packed full of features to help you get the most out of Google Analytics while you're on the run.
Its intuitive date picker, plethora of landscape and portrait maps and graphs and the ability to easily export data to text and PDF are just a few of Analytics Pro's most impressive features.  And with just a few taps of your iPhone, you can print a copy of the data.
Analytics Pro summary reports are divided into five useful categories: visitors, referral sources, traffic sources, top 10 countries, top content and operating system. Plus the app reveals hourly visitor rates for today and yesterday or by a default range of 7, 14, 21 or 28 days. We love that visitor statistics can also be displayed on a world map that offers pan and zoom.
Analytics Pro's e-commerce solutions enable you to view hourly e-commerce reports for today and yesterday (or set a custom date range) and even view individual summary reports by product SKUs or product categories.
4. My Analytics, by KISSmetrics

Google Analytics apps are often either so simplistic that they fail to provide any really useful information, or they're so detailed you can't quickly determine how your site is performing. The My Analytics app is different.
My Analytics not only allows you to easily track your sites key metrics, it also lets you compare those figures with past data. For example, you can compare today's number of unique visitors with yesterday's, the same day last week or the same day last month. You can also put this week's data side by side with last week's data and so on.
My Analytics doesn't complicate your Google Analytics data with erroneous information and it's not packed with bells and whistles. But rest assured, if you want to quickly determine how your site's metrics are changing this is a fantastic app.
Google Analytics can give you the information you need to improve your website's performance, and thanks to these apps getting access to that information while you're mobile is easier than ever.