Pizza Hut vs. Domino's: Which is the Best Pizza Franchise?
---
According to a pizza industry analysis, compiled by Franchisehelp.com, mericans eat 350 slices of pizza per second. That's an average of 100 acres of pizza every day. The report also states that 93 percent of Americans eat at least one pizza per month. It's no wonder that pizza-based restaurants comprise nearly 17 percent of all eateries in America, making pizza an enticing franchise investment.
Pizza Hut and Domino's are both respected for their brand awareness, social media engagement and longevity, which makes your decision about which one to invest in difficult. We're here to help. Read over the data we've collected and then vote for the franchise you think is the best.
The Contenders

Pizza Hut
Founded: Wichita, KS
Year Founded: 1958
CEO: David C. Novak
HQ: Plano, TX
Number of U.S. Locations: 5,510
Annual Sales: $11.2B
Facebook Likes: 10,355,666
Founders: Dan and Frank Carney
Brothers Dan and Frank Carney founded Pizza Hut in 1958 after a friend suggested a pizza parlor would make a successful business. The siblings borrowed a mere $600 from their mother, joined with partner John Bender, and purchased used pizza making equipment to open their first restaurant. One year after its founding, Pizza Hut's first franchise opened in Topeka, Kansas.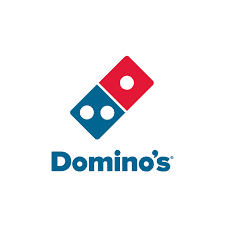 Domino's
Founded: Ypsilanti, MI
Year Founded: 1960
CEO: J. Patrick Doyle
HQ: Ann Arbor Township, MI
Number of U.S. Locations: 4,513
Annual Sales: $6.9B
Facebook Likes: 8,229,670
Founders:Tom and James Monaghan
Ironically, another set of siblings, Tom and James Monaghan, founded Domino's.  They purchased a pizza shop, DomiNick's, with a $75 down payment and a $500 loan. Not long after, James exchanged his half of the business to Tom for a Volkswagen Beetle. In 1965, the business was renamed Domino's and the first franchise opened in 1967.
Round One: The Important Figures
The minimum financial requirement to open a Pizza Hut is $700,000 in net worth and a minimum of $350,000 in liquid assets. The franchise fee is $25,000 for all franchisees. It does not offer a minority or veteran discount on the franchise fee, but it does offer a minority lending assistance program which guarantees 25 percent of the principal of the franchise business loan up to $3,000,000. Pizza Hut's royalty fee is 6 percent and its advertising fee is 2.5 to 3 percent of gross sales.
Domino's does not have a minimal financial requirement. Its franchise fee is $25,000 for "external" franchisees (those who have not worked as a General Manager with Domino's) and up to a $25,000 for "internal" franchisees (those who have worked as a General Manager). Domino's offers franchise fee discounts to qualifying internal minorities and veterans. Domino's royalty fee is 5.5 percent and its advertising fee is 4 percent of the store's weekly royalty sales.
Round Two: Training
Pizza Hut franchisees must complete an 8-10 week training program. The training takes place at a certified training restaurant located in Dallas, TX. Pizza Hut covers the cost of the training, but the franchisee is responsible for travel and lodging expenses.
External Domino's Pizza franchisees must complete a comprehensive five day franchise development program that covers store operations, finance, marketing, and human resource issues. They are also required to complete a four day Pizza Prep School.
Round Three: Financing Options
Although Pizza Hut does not provide financing, it offers franchisees a list of financial institutions that may be interested in lending to Pizza Hut franchisees. Pizza Hut is listed on the Small Business Administration's Finance Registry should the franchisee want to apply for a SBA loan.
Just like Pizza Hut, Domino's stays away from offering direct or indirect financing to franchisees and it is listed on the Small Business Administration's Finance Registry. Domino's also participates in the International Franchise Association VetFran program, which helps veterans obtain special finance rates and options.
Round Four: Obligations/Restrictions
Pizza Hut recommends, but does not require, the franchisee be involved in daily operations. However each restaurant must be directly supervised by a manager that has successfully completed the Pizza Hut training program.
Unlike Pizza Hut, Domino's does require that the restaurant be under the management of the franchisee or a controlling person who owns 51 percent or more of the franchise. The franchisee (or controlling person) must be dedicated to management of the store on a full time basis.
Both of these eateries offer well respected franchises, but which one earns your investment dollars?