4 Companies That Spoil Their Employees With Free Lunch
---
Gone are the days when two weeks of vacation and a firm pat on the back were enough to keep an employee's nose happily to the grindstone.
These days companies are pulling out all the stops when it comes to keeping their associates excited to clock in every day and they've figured out what Grandma knew all along; the way to nearly anyone's heart is through their stomach.
Here are four companies who've made the days of special martini lunches and exclusive dinner parties with the boss pale in comparison.
According to the company's jobs page, affordable boutique eyewear vendor Warby Parker likes to "keep things lively." Some of the invigorating tactics they use include weekly happy hours that offer beer, wine, proseco, and gluten-free drink options for those who need them.
But it's not all "bottoms up" and "cheers" around the office. The eyewear retailer also makes sure their staffers keep up their strength with catered lunches three times a week from places like Parm (pictured below) and Meatball Shop, and their "lunch roulette" program in which two groups of team members are treated to lunch at their restaurant of choice on the company's dime.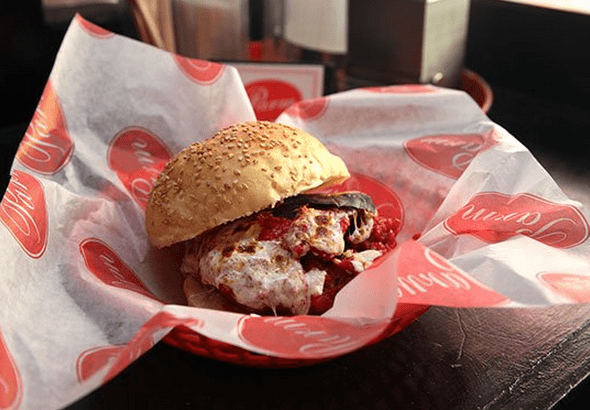 San Francisco based Tagged, a social networking site with a twist – their goal is to help people make new connections with people with similar interests rather than just stay in touch with long-lost acquaintances – knows tasty treats are part of treating their employees right. Free food is consistently noted as one of the top pros to working at Tagged on their Glassdoor reviews.
The food perks offered at this company, picked as one of "Forbes'" 2012 Most Promising Companies, includes a fully-stocked kitchen and free snacks on top of catered lunch and dinner. And just to make sure their employees kick off the weekend right, Tagged holds a happy hour every Friday.
Affectionately referring to their employees as "Britelings," this online ticketing service acts like any momma caring for her brood, especially when it comes to keeping those tummies from rumbling. Repeatedly mentioned in employee reviews, the company's daily catered lunches and unlimited nibbles to meet those mid-day cravings seem to be doing the trick when it comes to keeping morale high. They even feature a "Hot Sauce Wall," so employees can eat as much hot sauce as they please.
But those Britelings had better keep an eye on all those goodies because this employee-focused organization welcomes four-legged friends with open arms. It's no wonder Eventbrite has been voted one of the best places to work in the Bay Area three years running. And we're not sure what kegbots are, but one employee mentioned them in a company review and that sounds like something very, very good to us.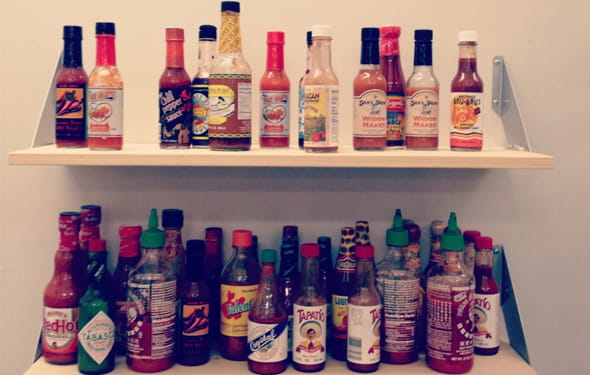 At Thrillist, a digital men's lifestyle publication, the founders have used their Ivy League fraternal roots to create a work environment that often feels more like a party than the rat race.
Having graduated from PBR, the company holds weekly happy hours where staffers sample different liquors, from Scotch to Cognac. Thrillist also houses a Kegerator and two stocked bars. But they haven't forgotten those drinking lessons learned in college; Friday mornings greet employees with an extravagant bagel spread and every day there's plenty of fresh fruit on hand to help the team keep in shape. The picture below was tweeted by a Thrillist employee along with the sarcastic remark, "Boring lunch at work today." We're jealous.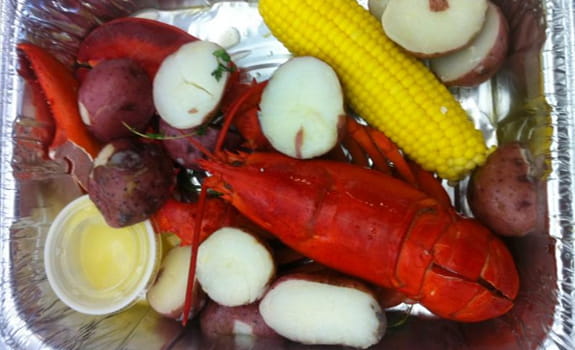 What food perk is at the top of your wish list?