Chipotle vs. Qdoba — Which Burrito Shop Has Your Loyalty?
---
There were festivities around the globe to celebrate Cinco de Mayo this weekend, many of which surely featured tasty Latin food. In America, people flock to restaurants where they can get their favorites like enchiladas, burritos and tacos regardless of the time of year. In this edition of BUZZBATTLE, we take a look at two of the biggest burrito chains in the country: Qdoba and Chipotle.
When it comes to getting your fix of Mexican food, where do you head to? Read over the facts and information we've gathered and tell us your thoughts in the poll below.
The Contenders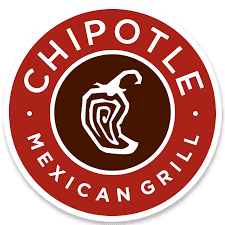 Founded: 1993
CEO: Steve Ells, Montgomery F. Moran
HQ: Denver, CO
Global Locations: 1,430
Offers Franchising: No
Facebook Likes: 2M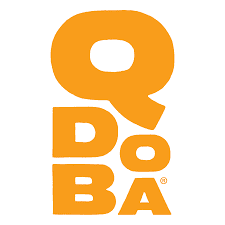 Founded: 1995
CEO: Timothy P. Casey
HQ: Wheat Ridge, CO
Global Locations: 600+
Offers Franchising: Yes
Facebook Likes: 139K
Round One: Stock Performance
Chipotle is traded on the New York Stock Exchange under the symbol CMG. According to Yahoo Finance, CMG closed at $414.74 per share one year ago. On May 3, 2013, the stock closed at a trading price of $367.35 per share. Chipotle Mexican Grill has a 52 week range of $233.82 to $419.69 per share.
Qdoba is a subsidiary of Jack in the Box Inc. (JACK). According to Yahoo Finance, the stock closed on the New York Stock Exchange at $23.01 a share one year ago. On May 3, 2013, the stock closed at $37.02 a share. Jack in the Box has a 52 week range of $22.04 to $37.52 per share.
Round Two: Franchising Options
Chipotle does not offer franchising options to potential owners, as all of their 1,430 locations are corporately owned. This may change in the future but as of May 2013, the company is not actively looking to franchise. This is done to help protect the integrity of the company and keep up the standards Chipotle has set for their brand.
Qdoba is expanding their business and, depending on where you live or plan on having a franchise, the opportunity may be available. Prospective franchisees have to have a net worth of at least $750,000 for a single location and a minimum of $2 million in order to be considered for multiple units.
Round Three: Rewards Programs
Chipotle recently released a rewards program called Chipotle Farm Team, which has nothing to do with how often you go to the restaurant. This rewards program is invitation-only, with the decision usually made by the restaurant manager or someone else high up who deals with customers on a regular basis. With the Farm Team program, members learn about where Chipotle's food comes from, play games and take a variety of quizzes and polls that allow them to earn points. Those points can later be redeemed for food or other merchandise.
Qdoba Rewards is a program the company uses to give perks to frequent diners. After a customer registers with Qdoba Rewards, they are automatically given the benefit of free chips and salsa or a free regular drink on their next visit. Qdoba Rewards also gives customers a special birthday gift plus special email offers that regular customers may not get. Once you have 1,000 points on your Qdoba Rewards card, you receive a free entrée. Depending on your location, each full price entrée could be worth 85 to 100 points.
Round Four: Catering Options
Chipotle offers catering but the full array of their catering business is only in select areas at this time. Currently, full catering services are available in Colorado, Delaware, Idaho, Iowa (except Davenport), Kansas, Missouri, Nebraska, Nevada, New Mexico, Utah, Wisconsin (except Eau Claire and Hudson) and Wyoming. The Nashville and Philadelphia areas also have full catering available.
For individuals who live outside those states or cities, there is Chipotle's "Burrito by the Box" option, which allows customers to mix and match burritos. For every two burritos ordered in the box, Chipotle throws in a bag of chips, tomatillo-green chili salsa, guacamole and sour cream.
Qdoba's catering menu allows you to pick from four potential options to fit your needs. They offer a taco bar, nacho bar, naked burrito bar or box lunches. Qdoba recommends giving at least 24 hours' notice to ensure that your food is prepared properly and that the restaurant can staff properly for delivery and setup of your order.
Catering with Qdoba works with their Rewards Program: $1 spent in catering equals 1 point. If you earn 1,000 catering points, you can redeem them for a $50 discount on a catering purchase or $50 in gift certificates. These options come into play if your pre-tax purchases exceed $1,000 within 12 months of enrolling.
Round Five: Employee Perks
Depending on where in the food chain (no pun intended) you fall at Chipotle, there are a variety of potential perks and benefits that may be available to you. For starters, there's free food when you're working and discounted meals at your home restaurant when you aren't, plus health insurance and 401(k).
As you climb the ladder, there is the potential for tuition assistance, paid vacation, stock options, a company car and cash bonuses.
Qdoba has a wide range of potential benefits that an employee may be eligible for, depending on their position. These can range from health, vision and dental insurance to 401(k) programs. Qdoba offers paid time off, short and long term disability insurance, life and accidental death/dismemberment insurance, meal benefits, tuition reimbursement and a referral bonus program. In addition, Qdoba promotes the Section 125 Savings Plan, allowing employees to pay for health insurance premiums with their pre-tax dollars.
Round Six: Where the Food Comes From
Chipotle's "Food with Integrity" is a program that discusses how they get the meat and produce used in their restaurants. Chipotle's stance is that they use meat that comes from animals raised without the use of antibiotics or added hormones. Chipotle works with farmers who raise their animals outdoors instead of in enclosed spaces. Chipotle sources organic and local produce whenever possible; the company boasts that the majority of produce is sourced within 350 miles of the restaurant it's served in, as opposed to 1,500 miles or more in most restaurants.
Qdoba is also big on ensuring that they have the freshest ingredients possible in their restaurants. Unlike Chipotle, however, Qdoba is not as particular as to where the products come from. This is more a matter of preference by the respective chains than a pro or con for either company. Qdoba is focused on having a wide variety of fresh options available in their restaurants and does an excellent job of sourcing everything to ensure quality products are being used and served to the consumer.
Round Seven: Menu Options
Chipotle offers your standard Mexican fare: burritos, tacos (both crispy and soft), burrito bowls, chips and guacamole, salads and a kid's menu. At Chipotle, you can pick different types of meat, from standard fare like chicken and steak marinated in adobo to carnitas, which is braised or roasted pork after being fried and heavily seasoned. The meat is then shredded, much like pulled pork and put in burritos, tacos, tortillas and tamales. There also is barbacoa, which, depending on locale, can be made with a variety of different meats.
Qdoba features the same options that Chipotle has with burritos, tacos, chips and dip, a kid's menu and quesadillas but they expand on the offerings as well with 3 Cheese Nachos, breakfast (only at some locations), and desserts. Qdoba is well known for their variety of specialty burritos. Some of the popular choices include the Poblano Pesto Burrito, the Fajita Ranchera Burrito, and the Queso Burrito.
Final Round: Best Burrito in the Business
We want to know, when it comes time to grab a burrito or some other Mexican fare, which chain do you make the call to?