HR
Netflix vs. Hulu Plus– Which Streaming Service Rules?
|
August 2, 2017
---
As a small business owner, you're constantly juggling a number of competing demands. So when that precious moment to relax arrives, you want to capitalize on it wherever you are.
One fun way to do so is by watching episodes of your favorite TV sitcom, catching the most popular movies and enjoying a full season of the hottest drama series. And the good news is today's on demand streaming media makes it possible.
Netflix and Hulu Plus are two reigning subscription-based digital streaming services, so we've put them head to head to help you discover which one to turn to when it's time to unwind. Read a bit more about each, and then tell us which fits your needs best.
Round One: The Contenders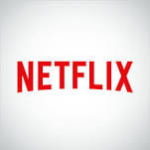 Year Founded: 1997
CEO: Reed Hastings
HQ: Los Gatos, CA
Subscribers: 36.3M
Revenue: $3.61B

Year Founded: 2007
CEO: Andy Forssell
HQ: Los Angeles, CA
Subscribers: 4M
Revenue: $695M
Round Two: Programming
Netflix has a plethora of TV shows, but its assortment of currently running TV shows is limited. Its programming strength is in its strong inventory of previously aired shows, its movie library of over 100,000 titles, and its original content.
In fact, just this month Netflix became the first streaming media service to receive Primetime Emmy Award nominations. The company picked up 14 of the prestigious nominations, including nine for its original show, "House of Cards." Its web series "Arrested Development," and "Hemlock Grove" also earned nominations.
Netflix offers much of its content in HD. Plus it also offers Super HD, a 1080p picture that's incredibly clear and smooth. It's included in the Netflix subscription fee so it won't cost you anything extra, but it does require an Internet connection with at least 5Mb/s download speed. Furthermore, not all devices can play Super HD, and to receive the enhanced HD, your Internet provider must be part of the Open Connect network. Regardless of how you watch Netflix, it's free from advertisements.
The movie selection on Hulu Plus is more limited than Netflix (consisting of about 2,500 titles) but it offers a much larger selection of current-season episodes from major networks like Fox, ABC, Comedy Central, and The CW. Hulu Plus also offers every episode of the show's current season, not just a handful. And unlike Netflix where you have to wait for a complete season to end before viewing, you can usually watch your favorite TV episode the day after it airs.
Undoubtedly, the wide collection of current-season television shows is what sets Hulu Plus apart from Netflix, but Hulu Plus subscribers also enjoy access to previous seasons and full runs of many TV shows. Hulu Plus streams in HD (720p) when possible.
Although Hulu Plus offers original programming, it hasn't gained the attention Netflix's original material has. But with premiers like "The Awesomes," an animated comedy show for adults created by Saturday Night Live's Seth Meyers, Hulu Plus may be well on its way to becoming a strong contender in the original content market. Unlike Netflix, subscribers to Hulu Plus will have to bear watching the occasional advertisement.
Round Three: Family Media
Netflix allowed its deal to Viacom to expire, and in doing so lost access to Nickelodeon's huge library of kid-friendly media. However it recently paired up with Dreamworks Animation to create 300 hours of original programming and it has expanded its deal with PBS, including acquiring the exclusive rights to its popular children's show "Super Why."
Netflix also offers a "Netflix for Kids" section on its website that enables children to search appropriate content, yet restricts them from accessing their parent's account information.
Like Netflix, Hulu Plus isn't overlooking the massive revenue kid-friendly content can generate. In 2012, Hulu Plus gained the rights to offer current-season episodes from Nickelodeon, and gave its family friendly content a major boost. Still, although you'll find a nice assortment of children's content on Hulu Plus, it isn't as complete as Netflix's library.
Hulu Plus offers Hulu Kids, a child friendly way to access appropriate content. Unlike other Hulu Plus programming, all of the videos and content found within Hulu Kids is commercial free.
Round Four: Cost
A Netflix membership is a cinch to set up and includes a one month free offer. Cancel during the one month period and you won't be changed a dime. If you chose to continue your membership it will cost you $7.99/month to watch as much as you'd like.
Hulu Plus offers subscribers a one week free trial, and also charges $7.99/month for its service. You can use Hulu.com at no charge, but its content library isn't as large as Hulu Plus and you'll only find about the last five episodes of any given show. Also, you can only watch Hulu.com content from your computer.
Final Round: Availability
Netflix streaming service is available to customers in many parts of the world, including North and South America, the United Kingdom, the Caribbean, Denmark, Norway, Ireland, Sweden, and Finland.
Through integration with Facebook, Netflix allows subscribers to track the viewing history of their friends through their Netflix account. Netflix subscribers also have the option of posting their viewing activity on Facebook.
Subscribers can watch Netflix on a number of devices, like iPhone, Android and Windows smartphones, smartTVs, Wii, Xbox, Kindle Fire, Nook, PC and Mac. Up to six devices can be registered to one account and two movies or TV shows may be streamed simultaneously. If you want more than two streams at once, you can upgrade your account to allow up to four simultaneous streams.
Unlike Netflix's far reaching international service, access to Hulu Plus is limited to the U.S. and Japan. Devices that support Hulu Plus include Apple products like the iPad, iPod, and iPhone as well as Android phones, Windows Phone 8, tablets, Kindle Fire and Nook. Only one stream is allowed at a time. If you want to watch a Hulu Plus video or TV show on more than one device simultaneously, you'll have to open another Hulu Plus account.
Hulu allows subscribers to share what they are watching right from the video itself, and post it directly to their Facebook news feed, to a friend's timeline or through a private message.
As cable subscribers cut the cord and embrace streaming, the battle for subscribers between Netflix and will continue. Which one wins your $7.99 monthly fee? Cast your vote below.