---
Many businesses depend heavily on accurate calculations of stock to conduct day-to-day operations. Fortunately, living in a golden age of technology, there are many solutions in inventory software. Free programs can help a business keep track of products, and can be evaluated with no financial risk.
These programs are usually simple to set up and use, and will certainly trump a clipboard accounting system.
The best inventory management software is multifaceted, offering an array of features, such as inventory movement history, csv file import and export, bar code scanning, access for multiple users, customer history, and discount tracking. The following are five solid options to consider.

With a slick, intuitive interface and simplified work flow, inFlow allows users to keep track of inventory from initial purchase to sale.
The software offers bar code tracking and allows for inventory tracking from multiple locations. Businesses can set up raw materials tracking so that numbers of whole items can be kept track of via the individual parts needed for assembly.
Customizable fields and units of measurement allow the business to make the software perform to its market. Graphing, cost tracking, invoicing, and purchase orders are also offered by inFlow. The free edition even offers multiple users access to data in a read-only format. Support is in the form of quick-start guides and tutorial videos, and the site also offers help forums and a direct contact support option.

Alexandria Computers offers its point of sale software as a complete tool for optimizing retail business.
It offers quick inventory setup, searching, and browsing, and features alerts for when stock runs low. Units can be stored in the system by weight, length, and other customized measurements.
POS Maid keeps track of items in multiple warehouses when necessary. Invoicing, pricing, and reporting are also included, and easy to use. POS Maid allows for import and export of Microsoft Excel data, and runs using an SQL database structure for enhanced speed. Customer support is offered for an additional fee.

This option offers an inventory database that can be used either in a storefront or a centralized, head office stock database that is networked to individual stores. Additionally, Emperium software offers e-commerce solutions, and integrates with a variety of accounting interfaces.
The software offers one-page purchasing solutions, bar code printing, and scanning; facilitates promotional pricing for customers; and allows for spending analysis. Emperium Retail Point of Sale is also very versatile, as the software is designed for inventory management of businesses ranging from grocers to health care providers, with an international scope and support.

Skyware Inventory offers inventory software with a dynamic web-based interface. The software is geared toward flexibility and simplicity, and is approachable by novice Internet and software users. Features include outbound product tickets, inbound inventory receipts, database filters for easy item location, database software export files, and transaction histories.
There is a help tab for pop-up support on any page, and a direct number and widget to contact the developers should an issue arise.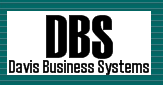 This freeware option has an interface consisting of toolbars and windows that should be easy for a Microsoft Windows user to comfortably learn. However, that simplicity understates the range of the software—inventory, sale tracking, and purchase orders are just the start. Packing slips can be printed and bills of sale generated from BS1 Enterprise Accounting.
Of course, given the name, businesses will also enjoy powerful accounting features built into the program. The versatility of the software makes its use suitable to range from corporations to small businesses, and it will be able to grow with a business start up.
These programs offer multiple options for businesses to try various inventory software free and then choose the features they need, without a financial commitment or time table. While several of these offerings do require upgrades for more advanced features, an up-front investment is not required. The business can expand its use of the software when the need arises and when it has grown comfortable using the software.
While a small business might benefit from a more flexible, simplified interface, such as Skyware Inventory, and large businesses might be better served by the flexible muscle of BS1 Enterprise Accounting or Emperium Point of Sale, all of these programs have a free entry point and can accommodate growing businesses that are looking for a free business inventory management solution.