How to Start an Online Business and Keep It Growing
Starting an online business is easier than ever—it's also more crowded than ever.
---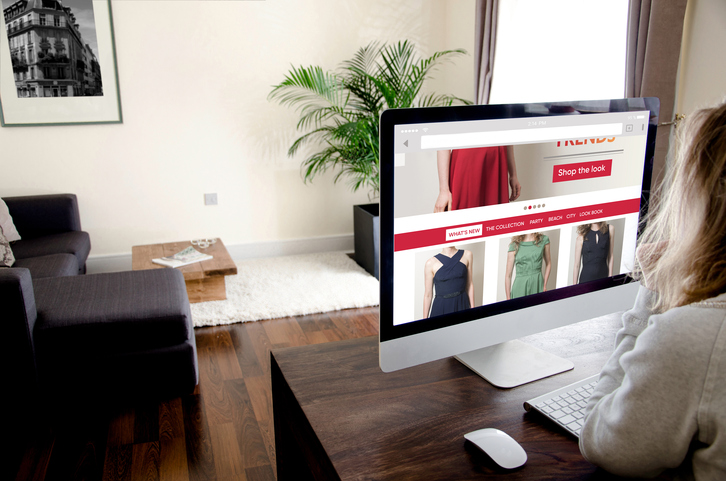 Let Business.org, and some online proprietors who've been there, walk you through the steps to stand out and thrive.
Starting an online business, like launching any startup, requires a vision and a plan. Some basic programming skills are also a plus.
"I was strong-minded when I decided to quit my job more than 10 years ago," says Sophie Miles of QuotesAdvisor.com. "But, to launch an internet company, it's necessary to understand what programming is about. . . . I didn't know that. I asked myself so many times, Why I am doing this? But then I always remembered how much I hated my previous job."
"Online business has no upper limit, and it's something that I love," Miles adds. "It's volatile, unpredictable, and informal."
Right now, you're either scared to death of, or highly intrigued about, starting your own e-commerce business. Whichever camp you're in, here are the factors for aspiring entrepreneurs to consider before trading in your current full-time job and telling your boss to take his offline job and shove it.
Your market
Note that we're not starting with "your product." Ever heard the phrase "putting the cart before the horse"? Your Holistic Equestrian Buggy (trademark pending) may be fantastic, but you're not going to sell any if no one's looking for carts. The "horse" here is the market: learn what people need—specifically, a product or service that's frustratingly scarce for a significant number of potential customers. They're your market; tailor your online store to them. Some places to find these (to belabor the horse metaphor) unicorns include these resources:
Keyword searches: Is a notably large group of people searching keywords for a particular item or service but coming up with few results? Get your site in those results, where the competition is slim.
Online forums: While they're mostly bastions of negativity and complaints, online forums are also great resources for finding untapped niches that need filling. Let the dearth flow through you, Luke.
Competitor sites: It's unlikely you're going to find a market with zero competition—which isn't an entirely bad thing. Look up potential rivals to learn how they're doing it, then come up with a way to do it better.
"I've started many online businesses and websites over the years," says Stephen Montagne of NetHustler.com. "Most of them failed miserably because I was either doing things the wrong way or because I went with my heart instead of doing proper research. Everybody says to do something you love. That's all fine and good, but if what you love doesn't bring you any money because not enough people are interested in buying, then it would be better to focus on things that could bring you revenue."
Your site
While you're deciding what you're going to be selling and how you're going to sell it, you should have a website in the works—or, at the very least, in mind. You'll have only a few seconds to grab a potential customer's attention, so navigation ease and clear call-outs are key.
Simplicity should also apply to the inward-facing construction and management of your e-commerce platform. Since you're starting a business, you'll probably be the one in charge of keeping it up and running. But how do I create my own online store website? It's not as difficult as you may think. WordPress-based platforms, like Flywheel and SiteGround, are among the easiest for non-pros to build and maintain sites, and they support many online boutique features. And for a little extra help, we've provided a few e-commerce site tips:
Pick one or two plain fonts, and stick with a simple white background.
Keep navigation and layout clear and consistent from page to page.
Use graphics, video, and audio sparingly; ask, "Will this help the customer's choice?"
Make the sale easy, with no more than two clicks to checkout.
Include an optional field for collecting email addresses (more on this coming up).
"I absolutely love WordPress and the variety of plug-ins you can use," says Emyrald Sinclaire of PureRadiantSelf.com. "I used WordPress with an optimized plug-in to build out my website, knowing that I'd want to have landing pages built into it. I chose PayPal as my payment processor, as people really seem to trust it."
Best Domain Name Registrars

Namecheap
Best Overall
Best Overall
With a simple and intuitive interface, and as low as $0.88 a year, Namecheap grabbed our #1 spot.

GoDaddy
Biggest Domain Registrar
Biggest Domain Registrar
Reserve your domain name for free and start your new website for $1/month!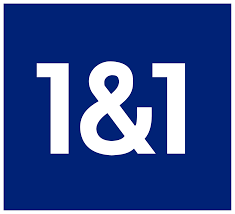 1&1 Internet
Most Advanced Features
Most Advanced Features
1&1 Internet's domain registration interface is relatively basic and straightforward, while its hosting offers the most advanced features.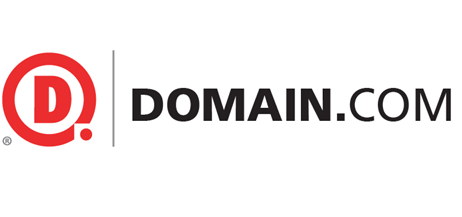 Domain.com
Most Comprehensive
Most Comprehensive
Includes web hosting plans for Linux and Windows servers, a choice not often offered by others.
Your pitch
Once your business idea and website template are in place, you'll want to create a compelling pitch for your home-based business and persuasive copy to convince customers to click "Buy Now" (or whatever your sales button will say; be advised that "Fulfill Your Wildest Dreams Immediately" might not fit). Create a sense of urgency to imply that the reader can't possibly go another day without this product or service. Your business's site copy should do the following:
Grab attention with a convincing headline.
Detail what your product or service does and how it benefits the customer.
Guarantee that the buyer will get what they're expecting.
Include customer testimonials (eventually).
Establish your credibility and expertise as the product or service's source.
"After being in the life insurance industry for over 10 years, I noticed a trend," says J. C. Matthews of SimplyInsurance.co. "Most people didn't want to talk to me about life insurance—they just wanted to get a quote and apply without assistance. That's why I created a consumer-facing online insurance agency where customers can get insurance education and coverage for life insurance."
Don't forget to always include a link back to your site to increase search rankings and traffic.
Your visibility
PPC (pay per click) advertising has expensive downsides, but it can drive traffic to your site proactively and immediately, rather than waiting for it to arrive organically via search engine optimization (though you'll want that too). Depending on the affiliate-marketing competition, the more you're willing to pay, the higher your e-commerce store will rank in searches—another reason to pick a unique, yet in-demand, product. In addition to quickly gained traffic, PPC ads can also help you determine how headlines and keywords are performing almost instantaneously. If you go with PPC ads, you'll want to take these steps:
Set an ad budget and stick to it; don't try to outspend Target.
Track conversions to see if you're getting what you're paying for.
Choose your keywords carefully; narrower terms will end up costing less than broader ones.
Be as descriptive of your product as possible, but avoid hyperbole like "the best . . ." or "the greatest . . ." or all-caps ANYTHING.
Monitor and adjust your PPC campaign regularly. The internet isn't static, so a successful online strategy shouldn't be either.
"The most challenging part of growing my business is developing strong and efficient acquisition channels," says Ally Compeau of WoofSigns.com. "SEO is a long-term strategy that takes time and hustle to build but will ultimately be the main engine of growth to my business. PPC is expensive for a small business competing with the big fish but helps me to get short-term sales and learn about what my customers want and tweaks I can make to the product line and UX along the way."
Your follow-through
You may not think of email as a cutting-edge marketing resource, but it has distinct advantages over traditional media advertising (it's cheaper than TV, radio, and something your ancestors called "newspapers") and social media (you own your email contacts list; Facebook and other social networking sites can cut you off from your followers at any time—read the fine print). An email opt-in feature on your site is an instant, targeted lead generator for these reasons:
People tend to pay more attention to their inbox emails than social media posts and commercials.
You can measure response instantaneously, and with near-100% accuracy.
Your customers—or subscribers, if you plan on sending out regular non-purchase-related content—are getting something they requested, not spam.
"Hearing from happy customers is hands down the most rewarding thing for me," says David Blazek of SpiceTac.com. "No matter what the sales volume or headache level is on any given day, when I see an enthusiastically positive review, I know we're doing something right."
Your base
The previous steps, and a little luck, should lead to a few purchases—but then what? Making that first sale costs you the most in terms of effort and actual money, but it's the beginning of a customer base that's 36% more likely to buy from you again in the future.1 This is where back-end sales and upselling come in, through simple follow-ups like these:
Suggesting products or services that correspond with and complement the customer's initial purchase.
Offering loyalty discounts and coupons that they can use on subsequent visits.
Recommending related products or services along with a "thank you" message on post-checkout confirmation pages.
Remember that customer-base gains aren't always immediate. "Math isn't sexy, so our growth was never viral," says Kurt Heckman of vCalc.com. "However, this has proven to be an asset. Our growth has been steadily accelerating upward because our content is very, very durable. People return to our free online calculators over and over, whether it's the next semester of economics students or another client who needs a valuation on their jewelry."
The internet is always changing, but these primary elements can be applied to any type of new business, online or off: find something people want, present it to them, gain their trust, make the sale, stay in touch, and rinse and repeat. Maybe you don't hate your current job, but you could love this one.
Source
1. Entrepreneur, "How to Start a Business Online"