Your State's Most Famously Funded Kickstarter Campaign
---
From 3D printers to MST3K: Find out how your state rates among the Kickstarter crowdfunding kings of the US.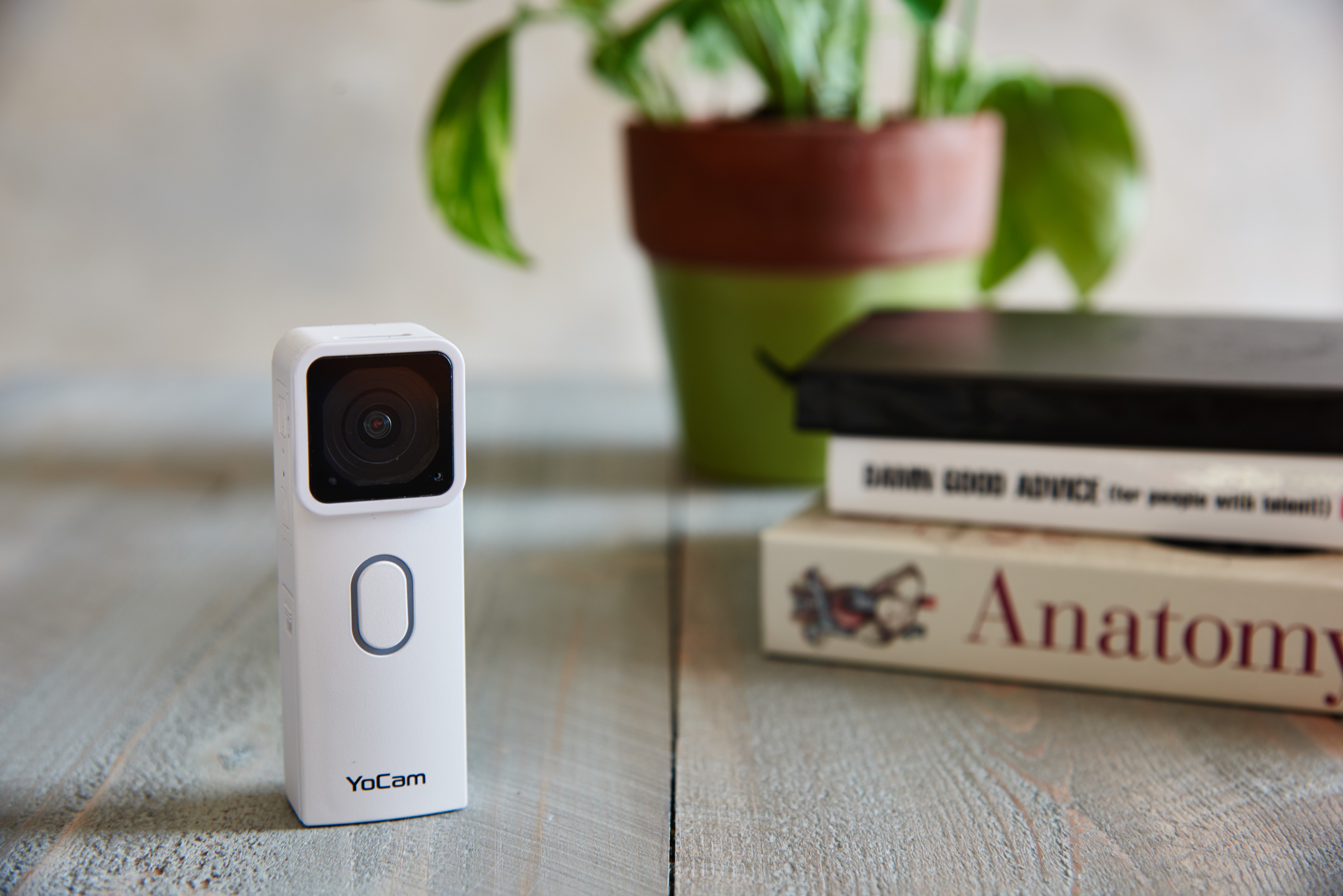 Kickstarter isn't the only crowdfunding site on the internet, though its popularity and reach have earned it a catchall "web fundraiser" status. Since launching in 2009, the Brooklyn-based platform has channeled over $1 billion in public pledges to more than 250,000 creative projects, ranging from films to publishing to games.
Kickstarter campaigns aren't all artsy, however: a "smart" beer cooler concept raised over $13 million.
Business.org has compiled the most highly funded Kickstarter drives for each of the United States. Here are a few interesting stats among our findings:
The average pledge amount was $2.04 million per project
Technology and tabletop games were the leading categories (24% each)
Product design accounted for 12%; hardware, 10%
96% of campaigns were for male-owned companies
See how your state stacks up—prepare to be amazed, or amused:
Alabama—YoCam
Pledges: $839k+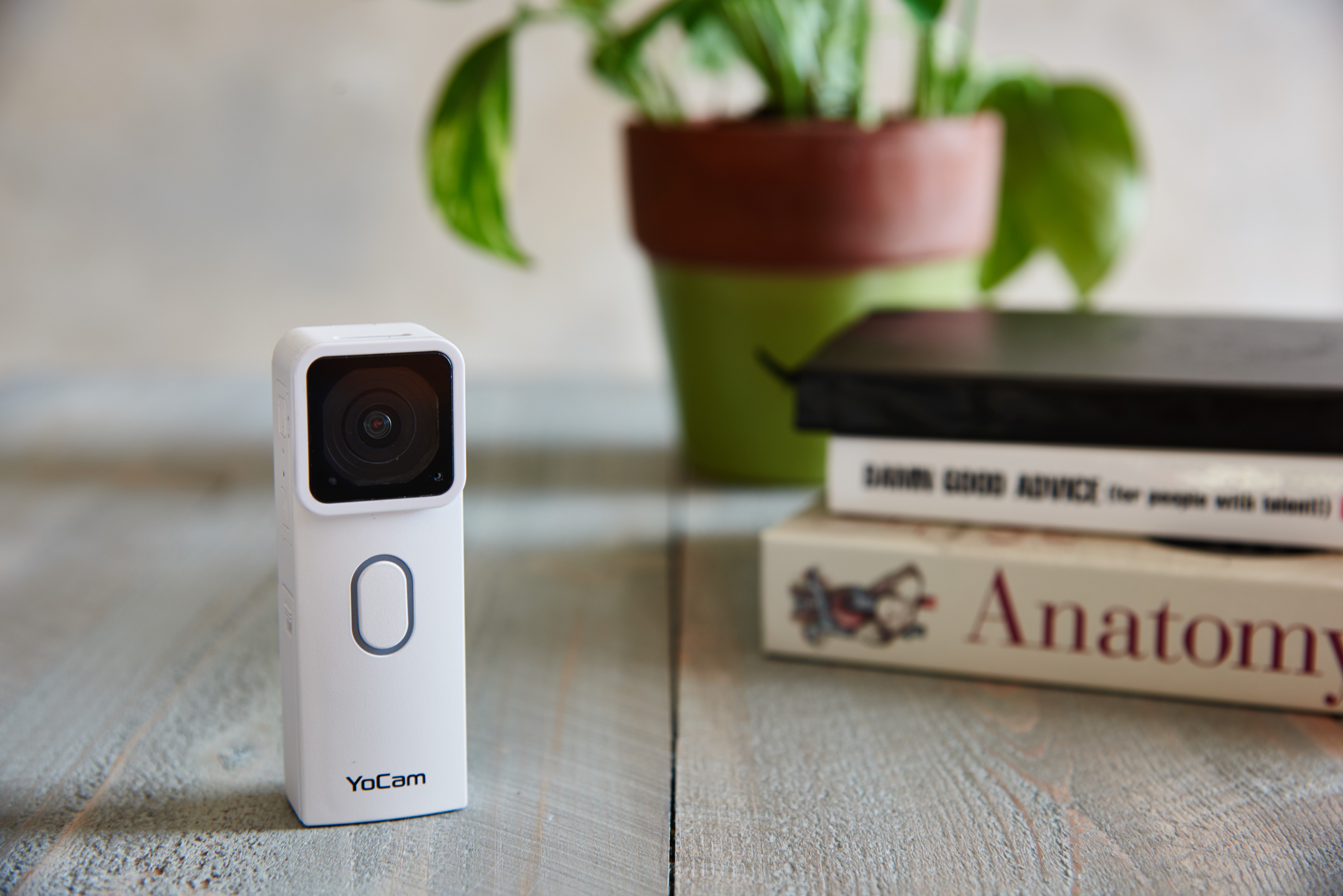 About the size of a cigarette lighter, the YoCam is "designed and engineered to be the world's smallest waterproof life camera," like a more feature-loaded GoPro that's up to Aquaman's standards.
Alaska—Winter Project: An Alaskan Backcountry Documentary
Pledges: $156k+

The title sounds almost environmental, but Winter Project is really about the sport of Alaskan snowmobiling (or "snowmachining") and "the actual people behind the huge jumps, gnarly drops, and X-games medals."
Arizona—7th Sea: Second Edition
Pledges: $1M+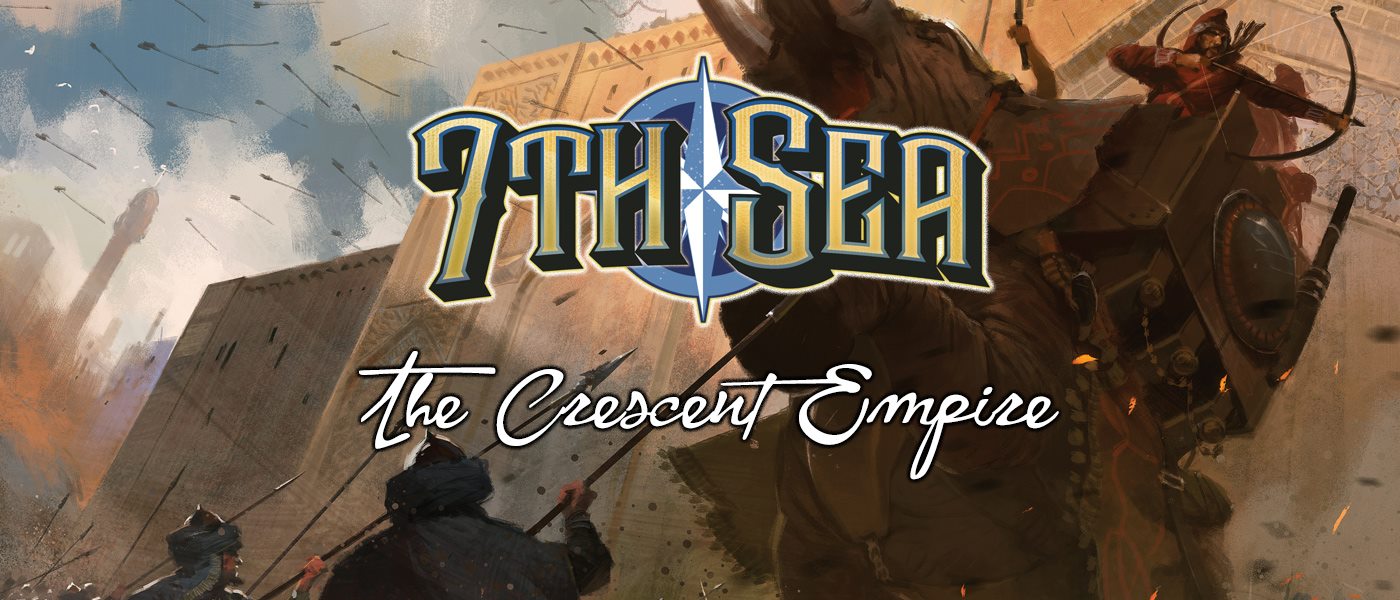 John Wick—no, not that John Wick—released the first pirate-themed 7th Sea tabletop role-playing game in 1999; he promises Second Edition, the sequel, will be more swashbuckler-y and adventure-y than ever before.
Arkansas—Mistborn Coins
Pledges: $120k+

These are brass and copper coins based on Brandon Sanderson's fantasy novel series Mistborn. They're struck by Arkansas's Shire Post Mint, who've earned prior nerd cred through licensed Game of Thrones and Lord of the Rings coins.
California—Exploding Kittens
Pledges: $8M+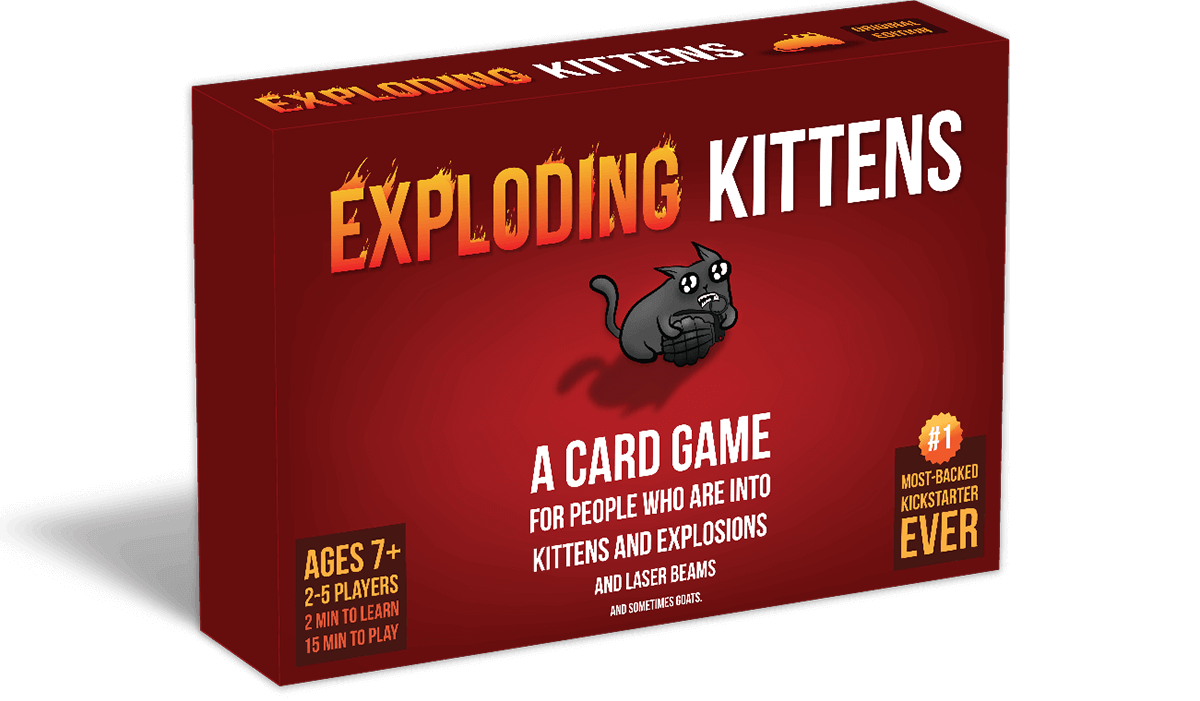 Exploding Kittens, a colorful, Russian Roulette-esque "card game for people who are into kittens and explosions and laser beams and sometimes goats" could probably only come from California. OK, definitely only California.
Colorado—Fidget Cube: A Vinyl Desk Toy
Pledges: $6M+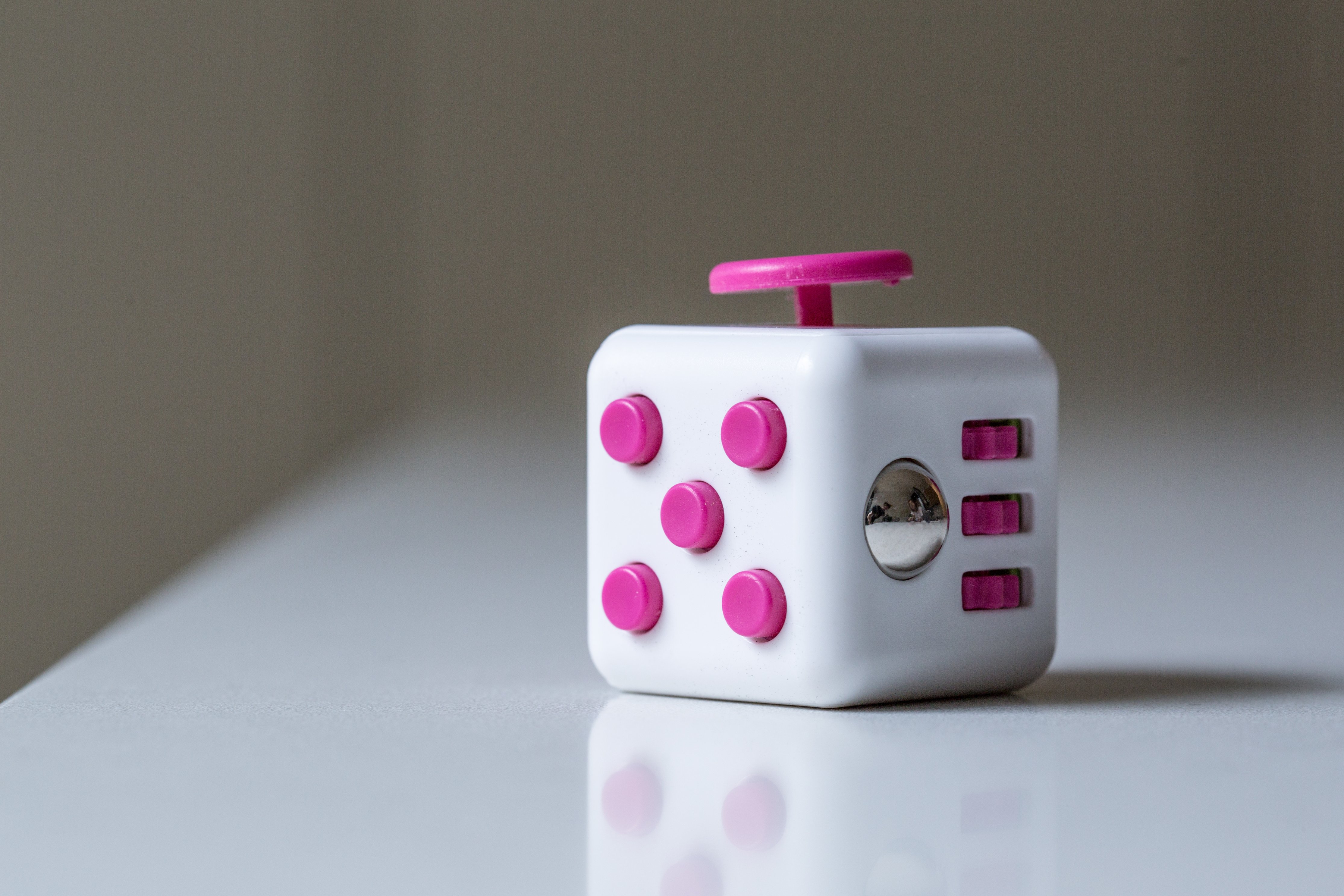 The diabolically designed Fidget Cube is a next-level fidget spinner for idle fingers, featuring six sides of mechanical distraction and designed by the McLachlan brothers of (what else?) Ansty Labs.
Connecticut—Dungeon of Doom: Handcrafted Game Terrain
Pledges: $3M+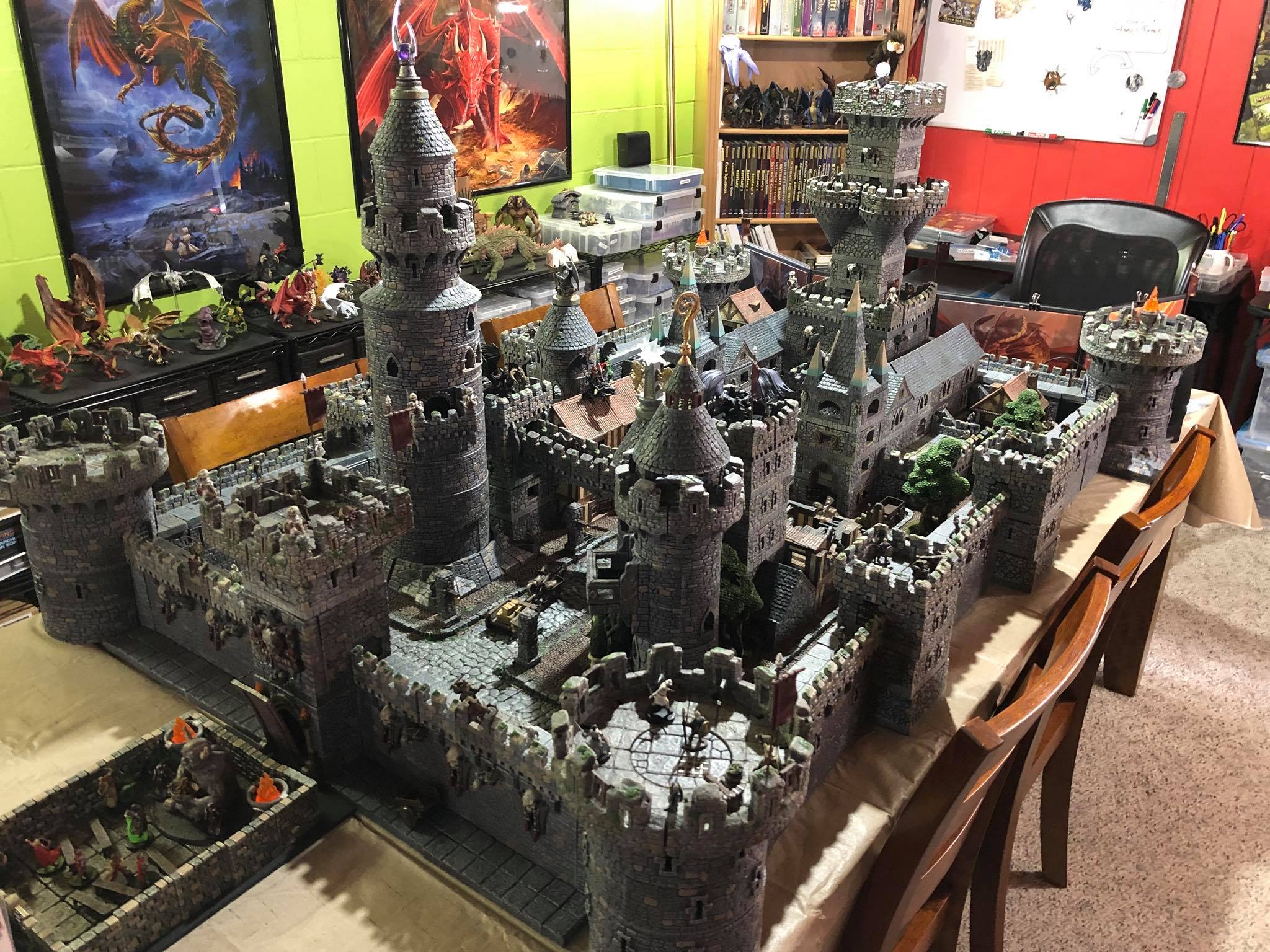 Why exhaust your imagination when you can play Dungeons & Dragons on a hyper-detailed game terrain? Even if you weren't playing D&D on it, Dungeon of Doom would qualify as art . . . in a seriously geeky household.
Delaware—Woolet: The Slimmest Smart Wallet for the Modern Man
Pledges: $332k+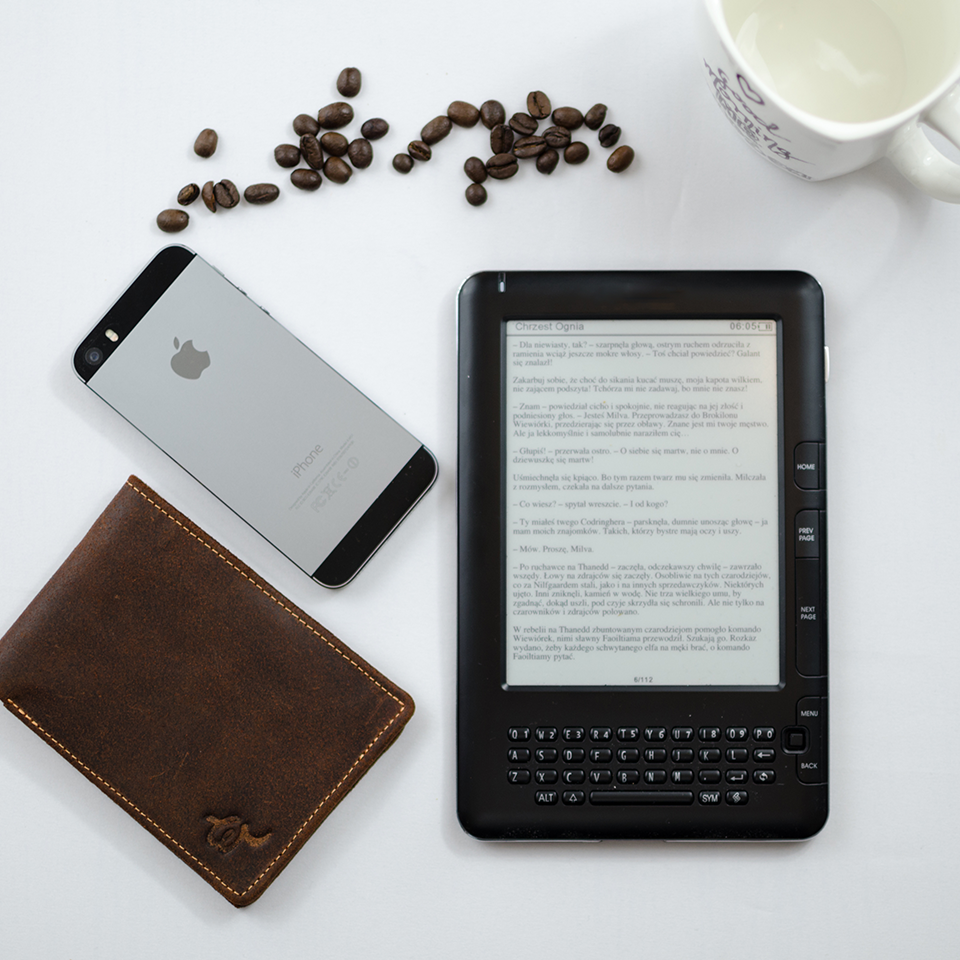 Even wallets feel the pressure to be both stylish and skinny. Woolet has the usual smart wallet features (RFID protection, Bluetooth syncing, etc.), plus a self-charging capability and ultra-flat, sharp looks.
District of Columbia—The Bradley: A Timepiece Designed to Touch and See
Pledges: $594k+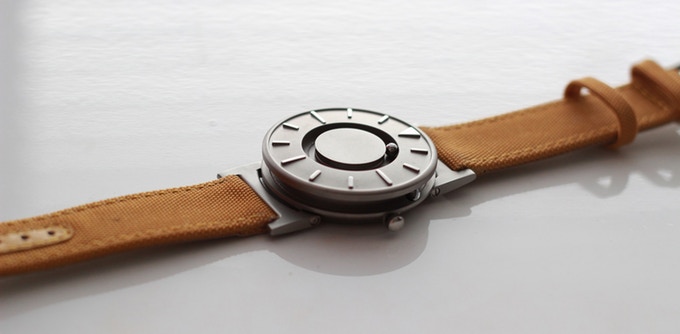 Searching for a wristwatch so handsome you'll never have to look at it? The innovatively designed Bradley resembles a Doctor Who prop, with a tactile interface that even the visually impaired can use to tell time.
Florida—Ace Marks Handcrafted Dress Shoes
Pledges: $1M+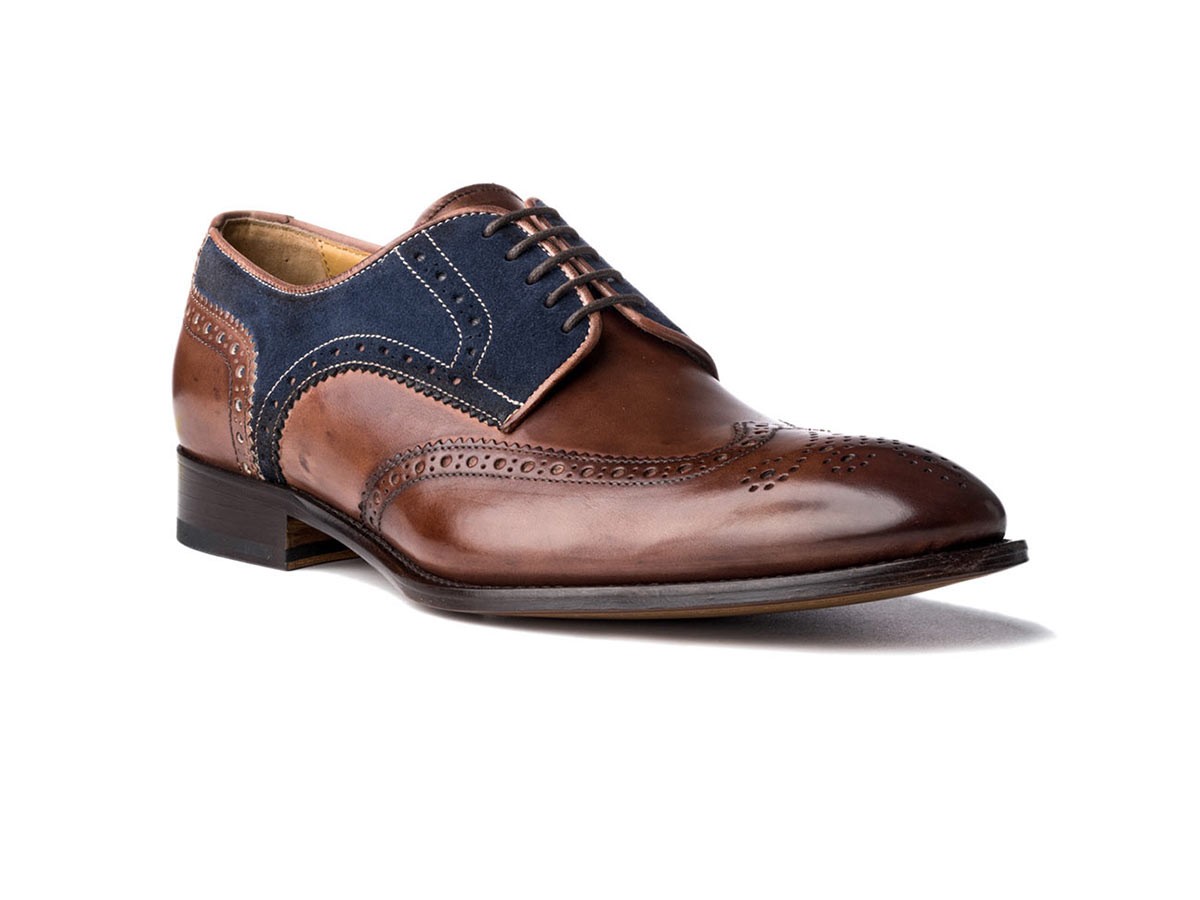 For the shoe-serious person whose footwear vocabulary doesn't stop at Yeezy, Italian leather craftsmanship is the only way to go. Ace Marks not only makes Kingsmen-worthy kicks, but they'll also donate your old shoes to those in need.
Georgia—Zombicide: Black Plague
Pledges: $4M+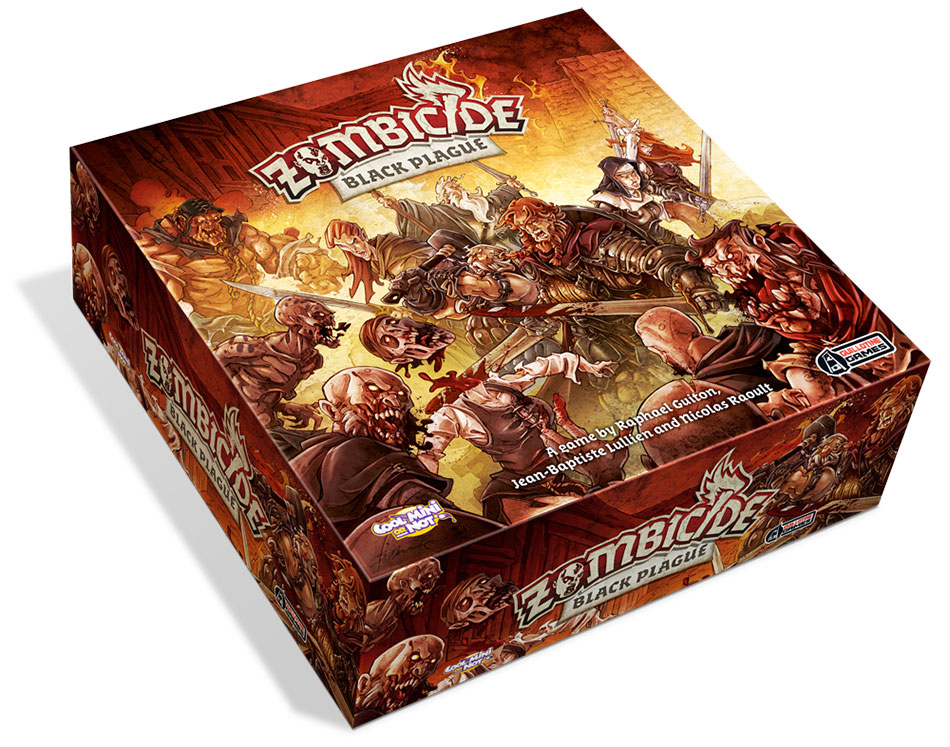 If you've ever yearned for more swords and chainmail with your zombie apocalypse, great news: now there's Zombicide: Black Plague, a medieval spin on the popular Zombicide board game. Beware of Wolfbominations!
Hawaii—Juicies+ for iPhone, Android, BlackBerry & Windows Phones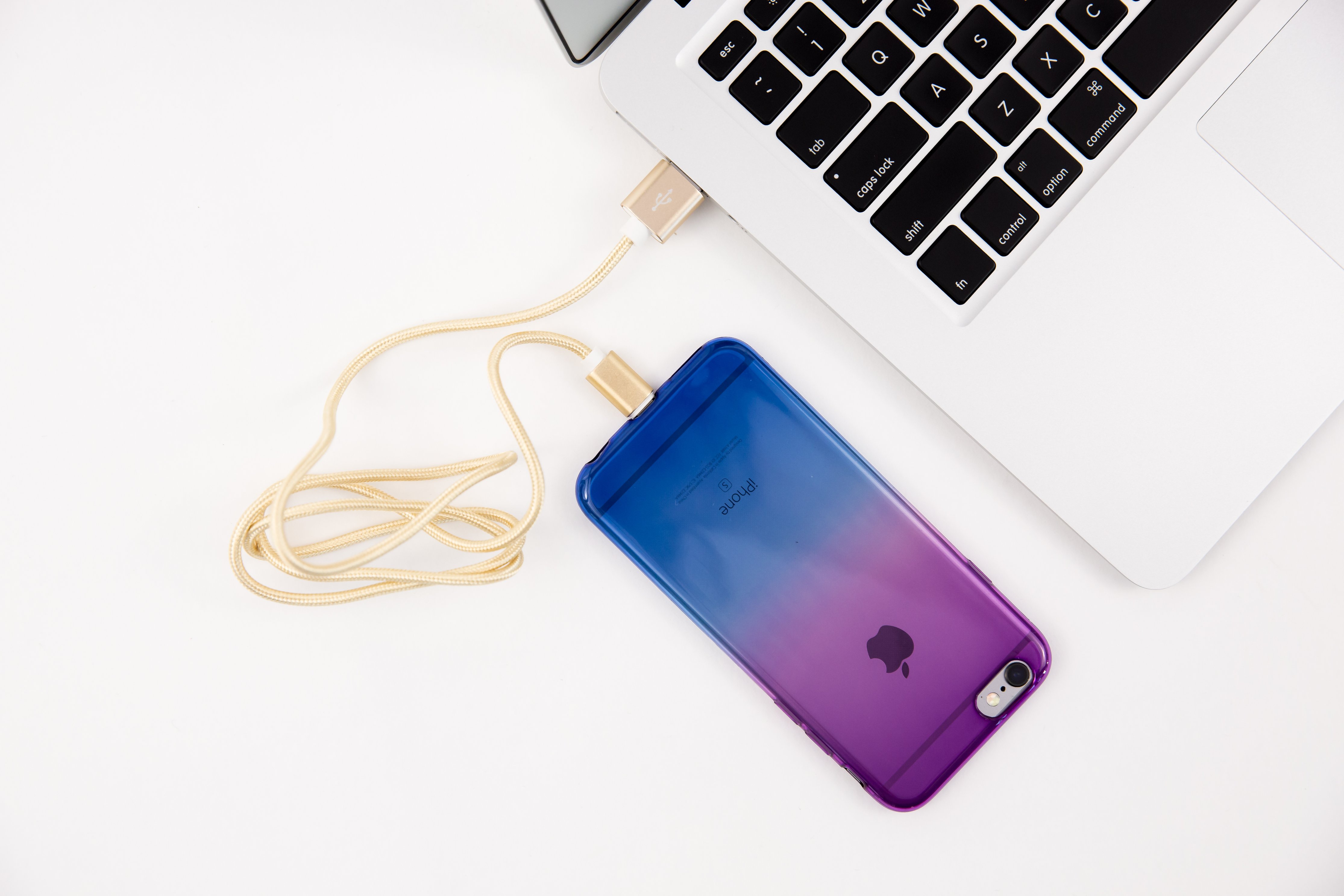 Phone manufacturers go full-blown futuristic when it comes to designing devices, but the charging cords still suck like it's 1999. Juicies+ high-quality woven-aluminum cables are the accessories phone manufacturers should have made.
Idaho—Ninja All-Stars
Pledges: $531k+

Folks love their board games. In Ninja All-Stars, you "build a team of elite ninja and compete for honor and glory against rival clans." Yes, the plural of "ninja" is still "ninja," but "all-stars" is not "all-star." Follow?
Illinois—Baubax World's Best Travel Jacket
Pledges: $9M+
Seem like a mundane request? Nine million bucks says otherwise. The Baubax World's Best Travel Jacket features a neck pillow, an eye mask, earphone holders, gloves, and every kind of pocket you've ever (and never) imagined.
Indiana—Gloomhaven
Pledges: $3M+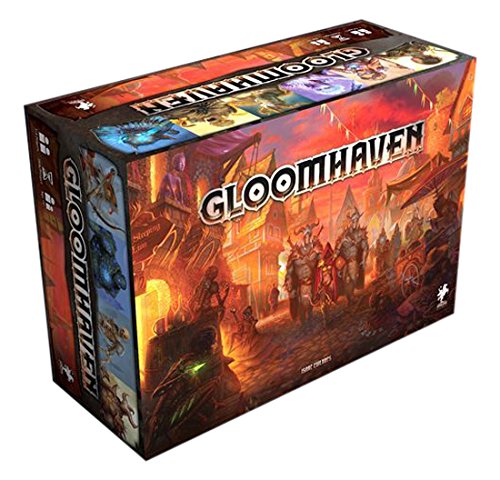 Gloomhaven is either a terribly depressing Indiana suburb or another role-playing game. Surprise! It's another role-playing game. A complex fantasy-combat card game, that is (the overview video alone is 20 minutes long).
Iowa—The Woman Cards
Pledges: $150k+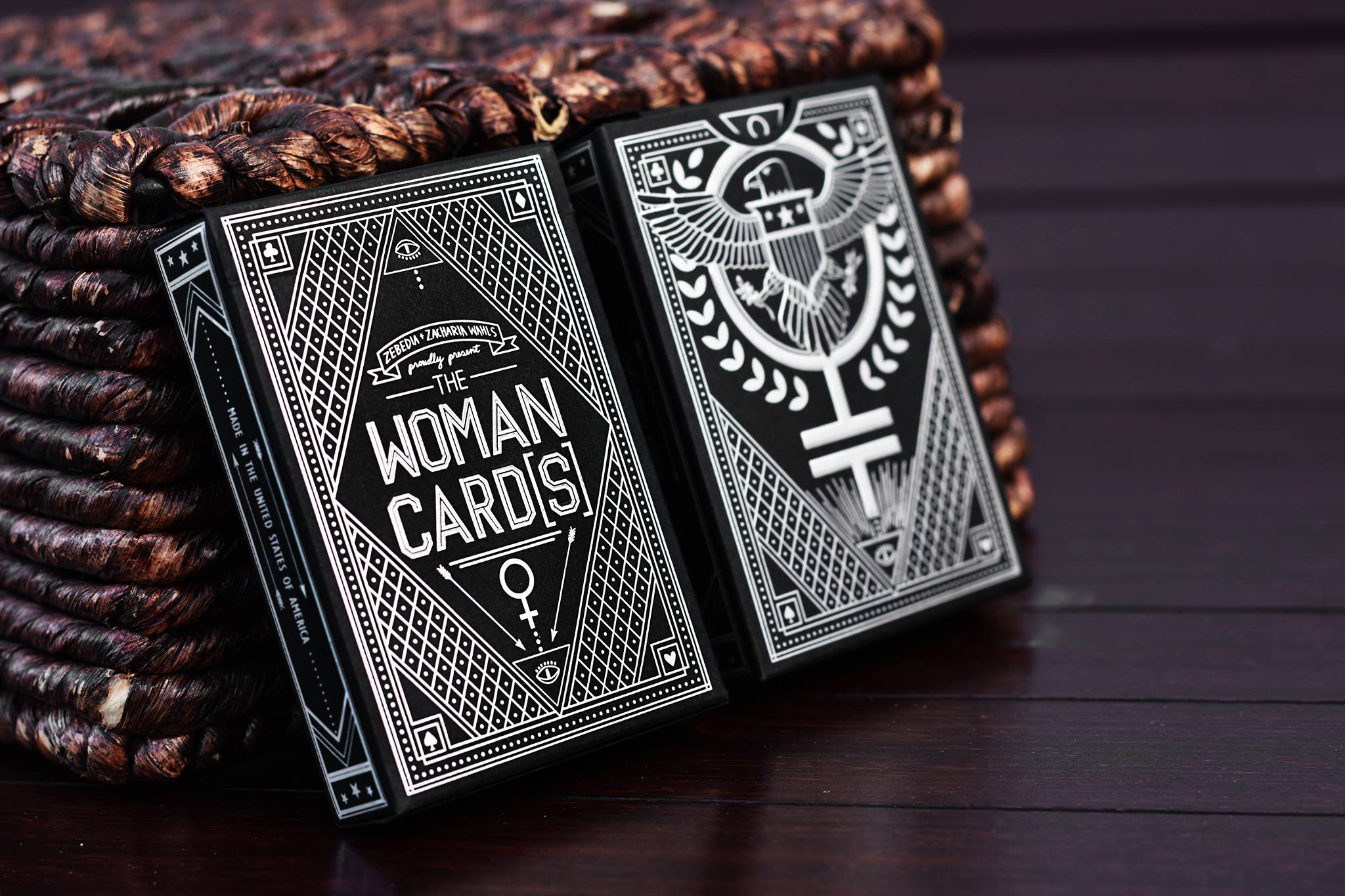 The Woman Cards is a 52-card deck featuring famous females of US history: Hillary Clinton is the Ace; Ruth Bader Ginsburg is the King; Beyoncé is, naturally, the Queen; and so on. Inspired by, of all people, Donald Trump.
Kansas—My N3RD: Connect and Control Anything from Anywhere
Pledges: $102k+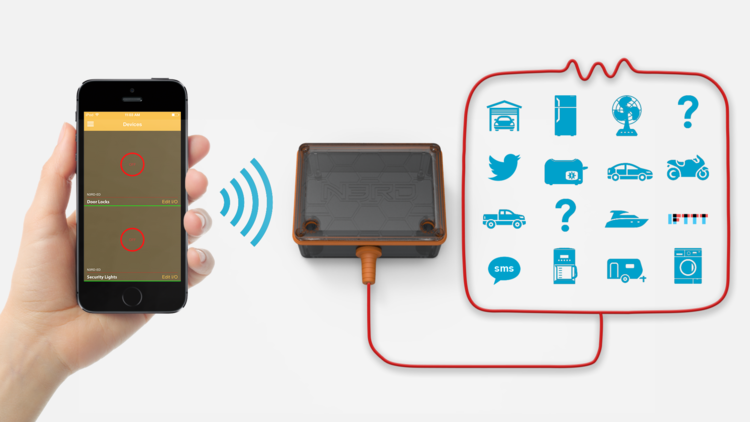 Advancing the robot uprising several steps further, My N3RD is a literal universal remote that "turns your smartphone into a remote control for every gadget, vehicle, and appliance you own." Not scary at all.
Kentucky—Larry Elmore: The Complete Elmore Artbook
Pledges: $299k+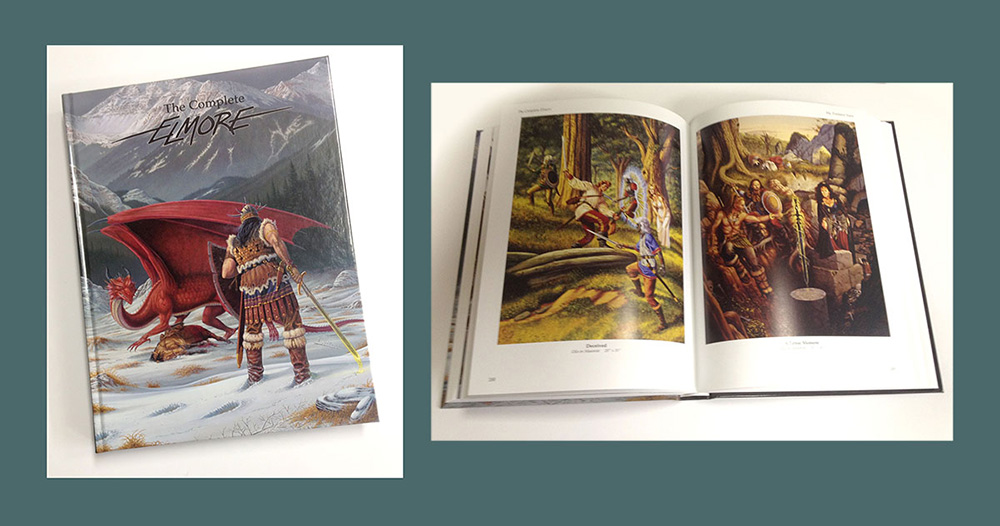 Fantasy artist Larry Elmore was so motivated to assemble a hardcover book of his 40+ years of art, he included the fundraising incentives of a tour of his home studio and a motorcycle ride through the Kentucky foothills.
Louisiana—Brawl in the Family: The Complete Collection
Pledges: $276k+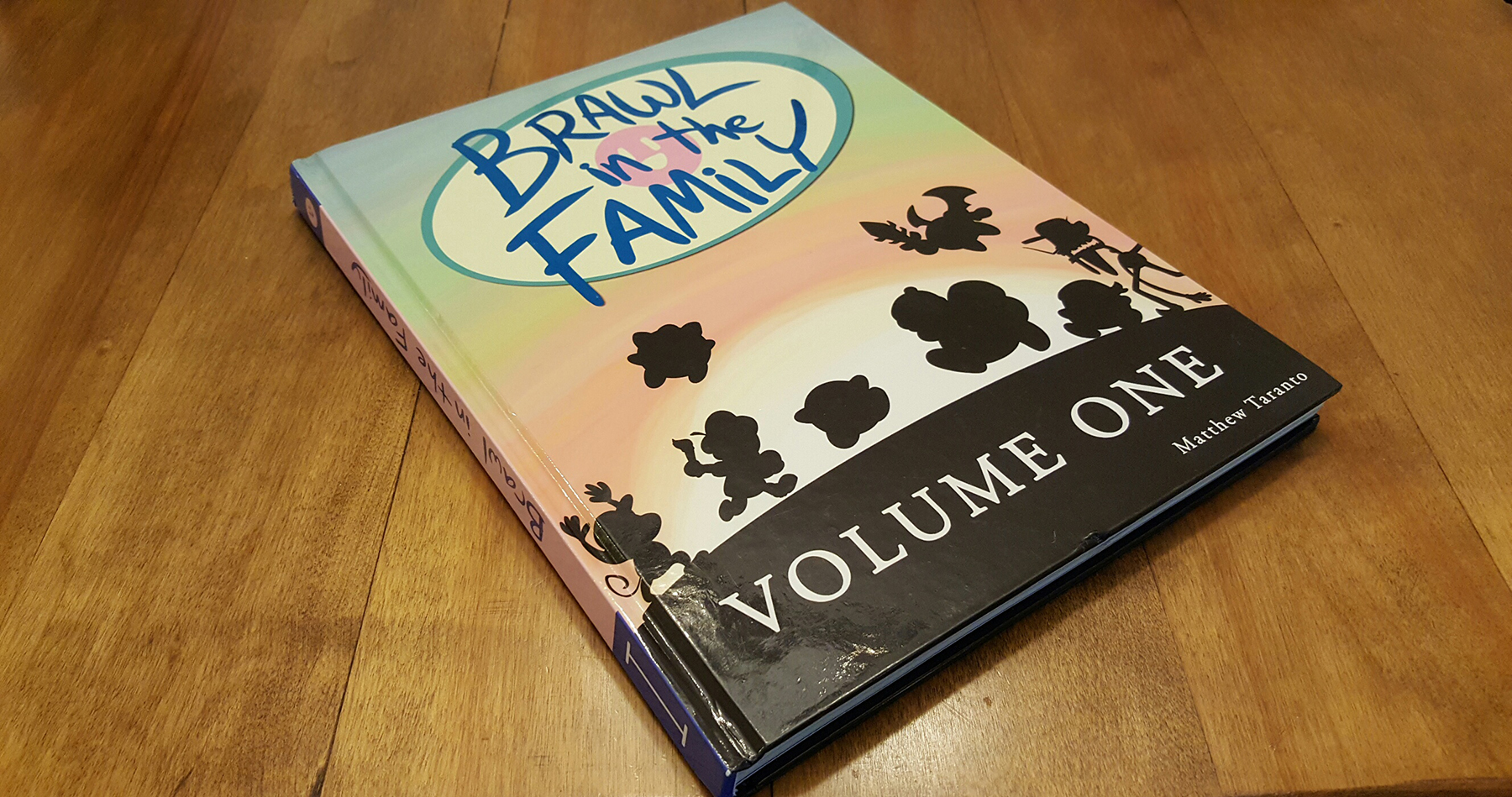 Brawl in the Family, a web comic spanning 600 strips, is a "lighthearted and fun to heavy and heartwarming" dramedy about video game characters that's vying to become a hardbound book collection. It's-a-me, Mario!
Maine—Pakpod Tripod with Ninja Feet
Pledges: $123k+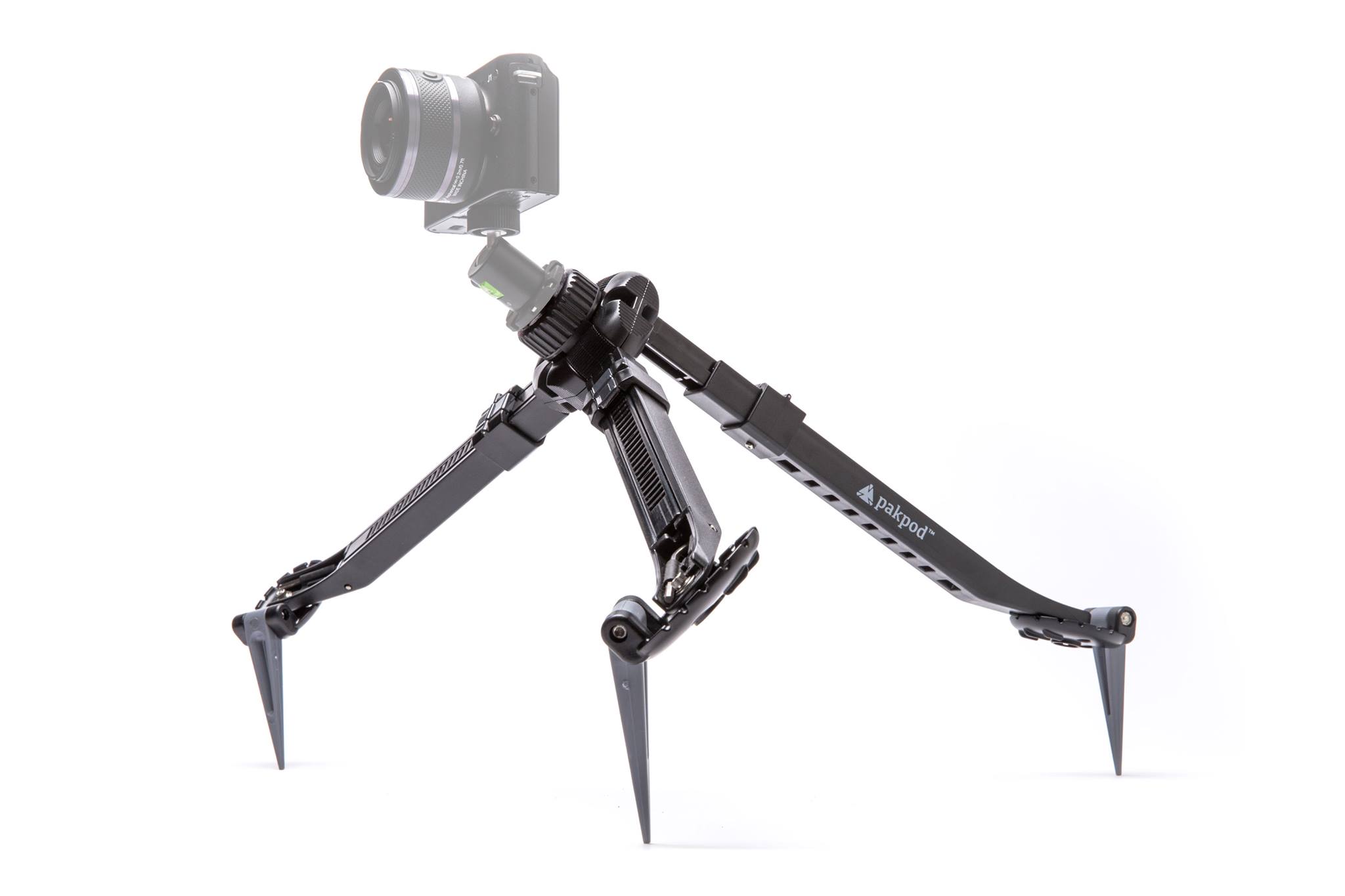 Even the most hardcore outdoor photographer would be impressed with the Pakpod, a versatile all-terrain camera tripod with stake-able "ninja feet." James Franco probably could have used one of these in 127 Hours.
Maryland—The Micro: The First Truly Consumer 3D Printer
Pledges: $3M+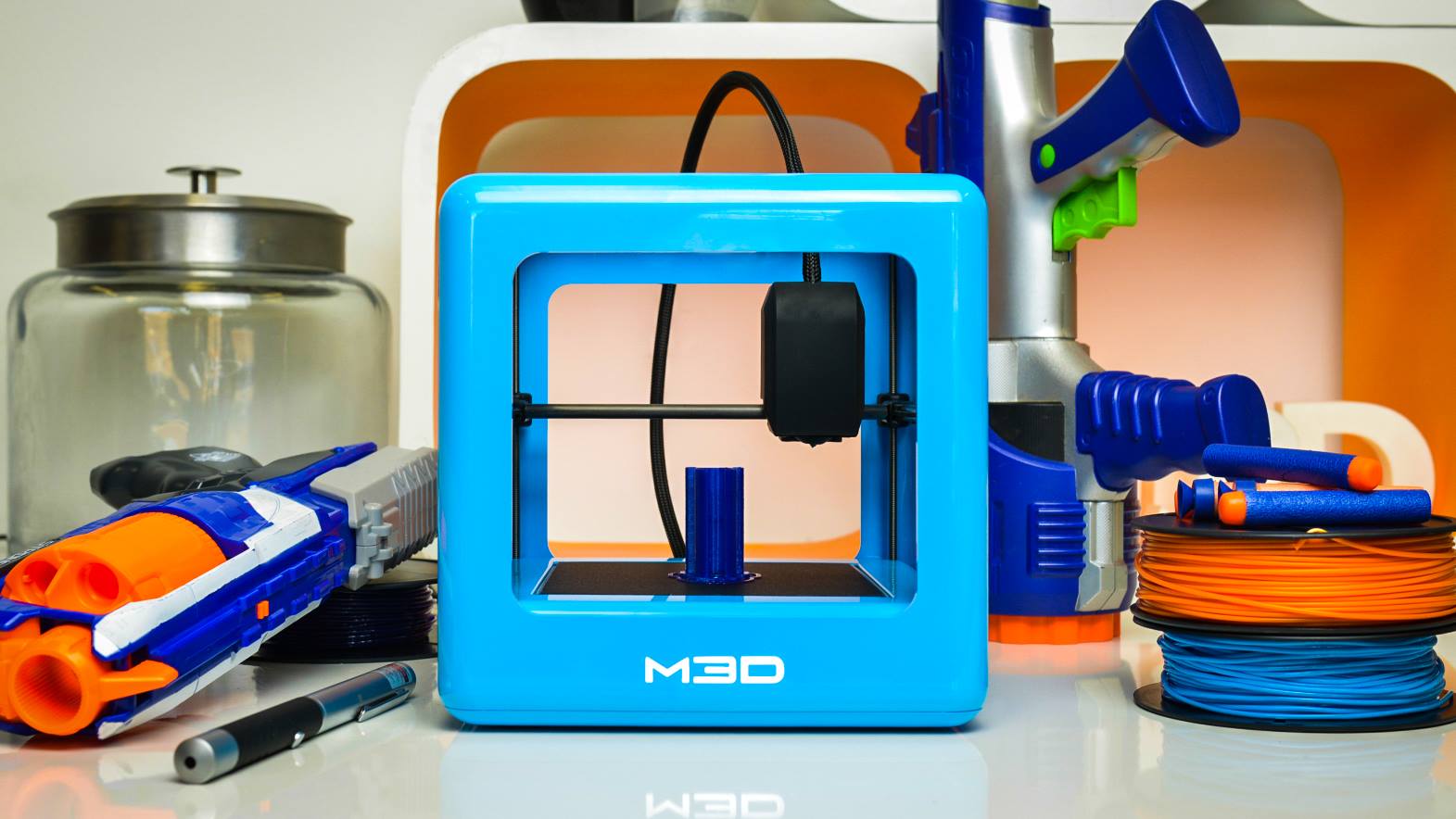 Slightly smaller than a microwave, the Micro is the "most space-efficient 3D printer ever made" and promises to have even beginners fabricating ugly plastic jewelry in no time. Sorry, you can't 3D print another 3D printer.
Massachusetts—FORM 1: An Affordable, Professional 3D Printer
Pledges: $2M+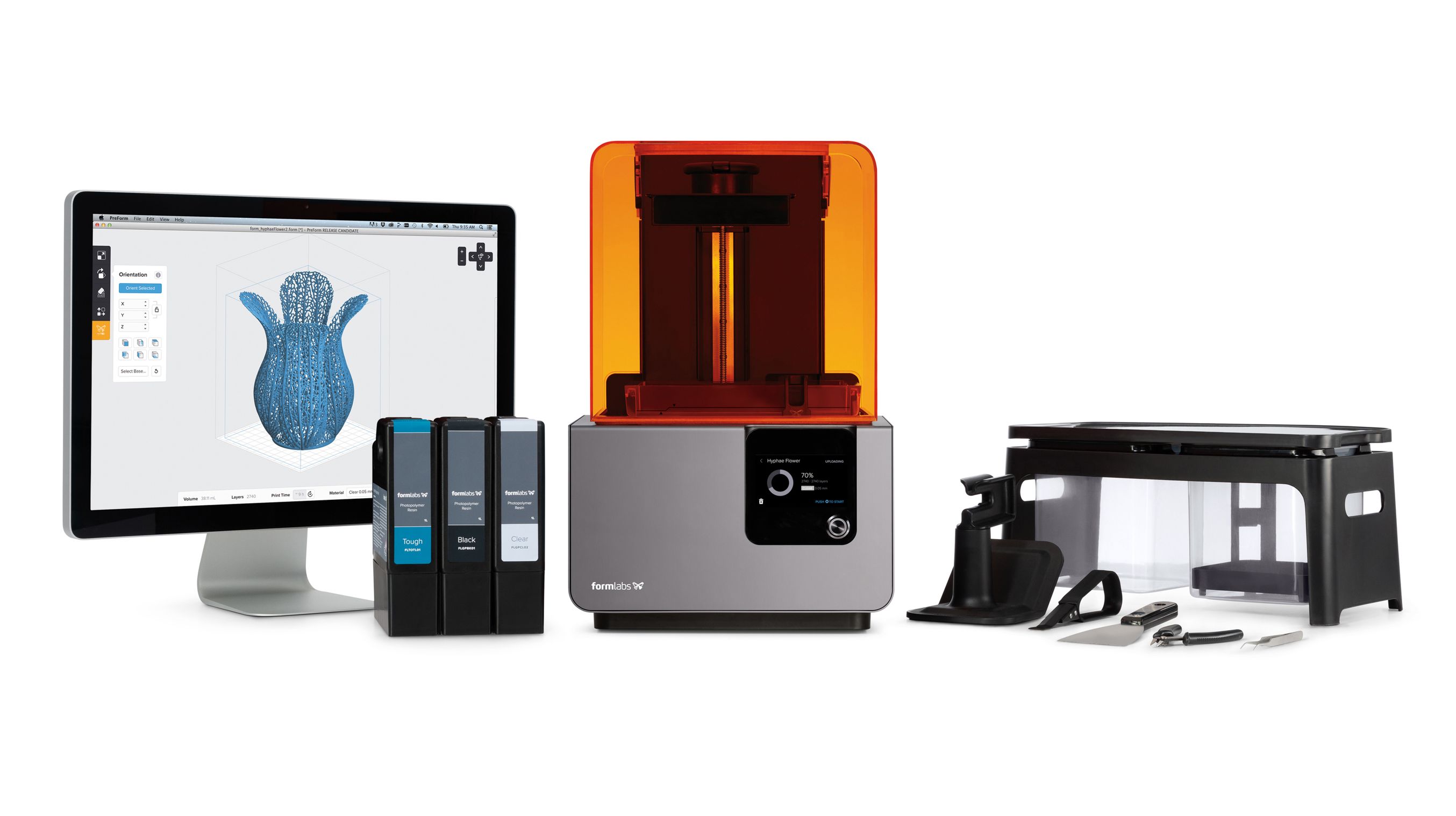 The home 3D printer wars are apparently heating up. The FORM 1 is billed as a more pro-level and exacting design printer than its competition—and it looks cooler too. Maybe this one could print another 3D printer.
Michigan—Glyph: A Mobile Personal Theater
Pledges: $1M+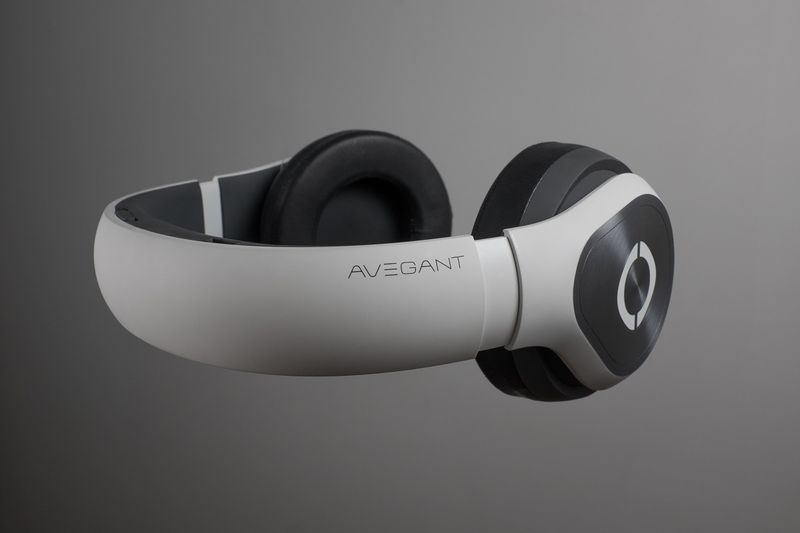 A VR headset with immersive sound? Bye forever, human interaction. The Glyph claims to have superior optics and limitless content capabilities, and it converts to a simple pair of headphones with a flip of the visor.
Minnesota—Bring Back Mystery Science Theater 3000
Pledges: $5M+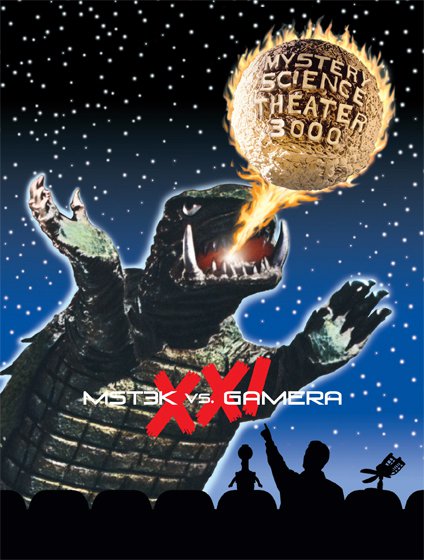 Minnesota's most beloved pop-cultural export isn't Prince or the Mighty Ducks—it's Mystery Science Theater 3000. Fans brought TV snarkfest MST3K back from an 18-year exile for a new 14-episode Netflix season in 2017.
Mississippi—Nubé: The Perfected Hammock Shelter
Pledges: $167k+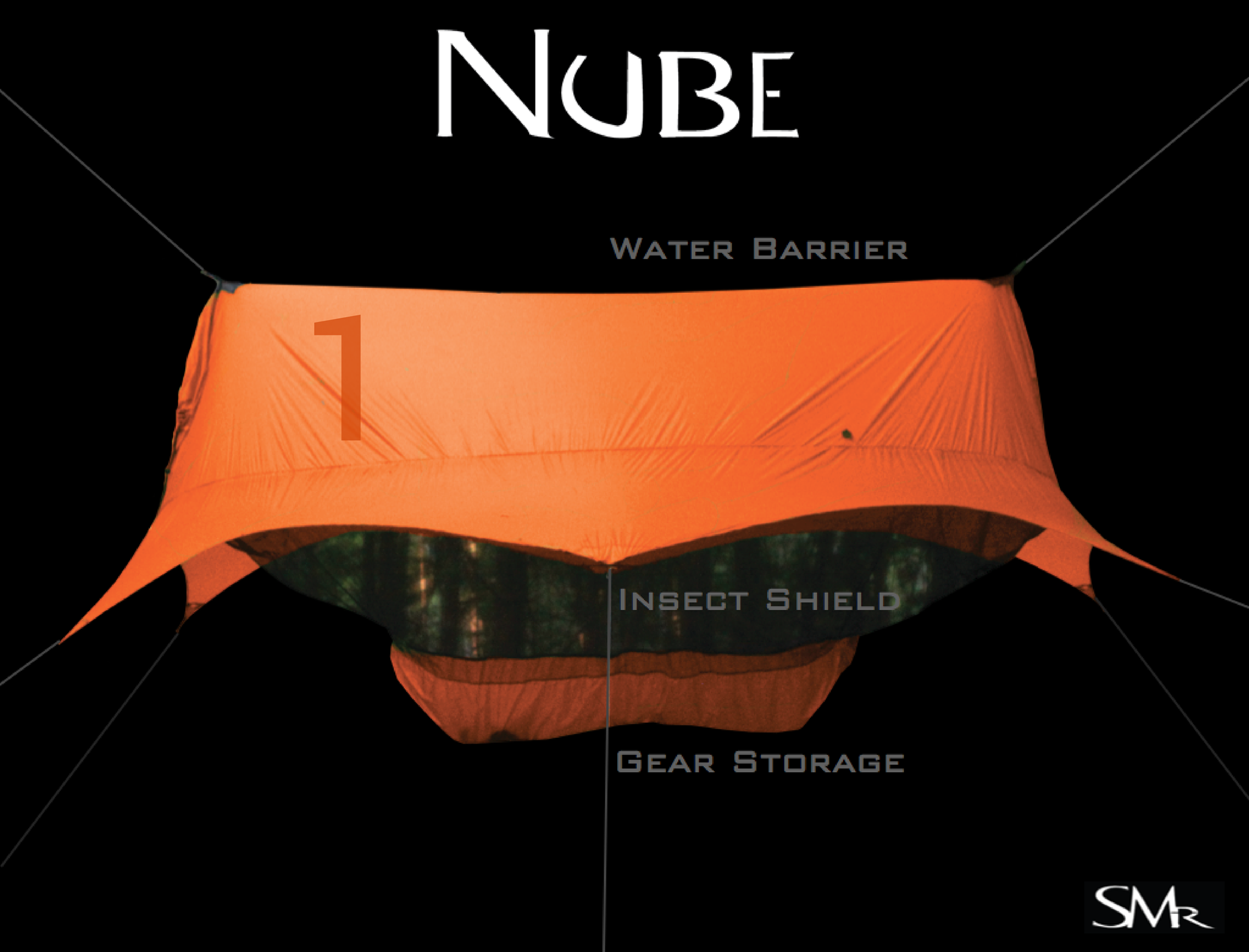 Essentially a tent for your hammock, the Nubé elevates—get it?—camping to a whole new level with its unique suspension design that protects from rain, bugs, and, in the not-too-distant future, Hunger Games opponents.
Missouri—Scythe
Pledges: $1M+
Notably niche, tabletop game Scythe is "a 4x game (explore, expand, exploit, exterminate) set in an alternate-history, 1920s Eastern Europe." It's not all bleak: each character gets an adorably deadly animal companion.
Montana—The Lizzie Bennet Diaries DVD
Pledges: $462k+

Emmy-winning YouTube series The Lizzie Bennet Diaries retold Jane Austen's Pride and Prejudice in a first-person, vlog style; this campaign aimed to retro-media all 100 episodes into a DVD set. No enjoyment like reading?
Nebraska—It Snows All the Time
Pledges: $66k+
Actor Erich Hover enlisted stars like Taryn Manning (Orange is the New Black) and Brett Cullen (Narcos) to dramatize the story of his father's battle with Alzheimer's. It Snows All the Time was released in 2016.
Nevada—FOREO UFO
Pledges: $1M+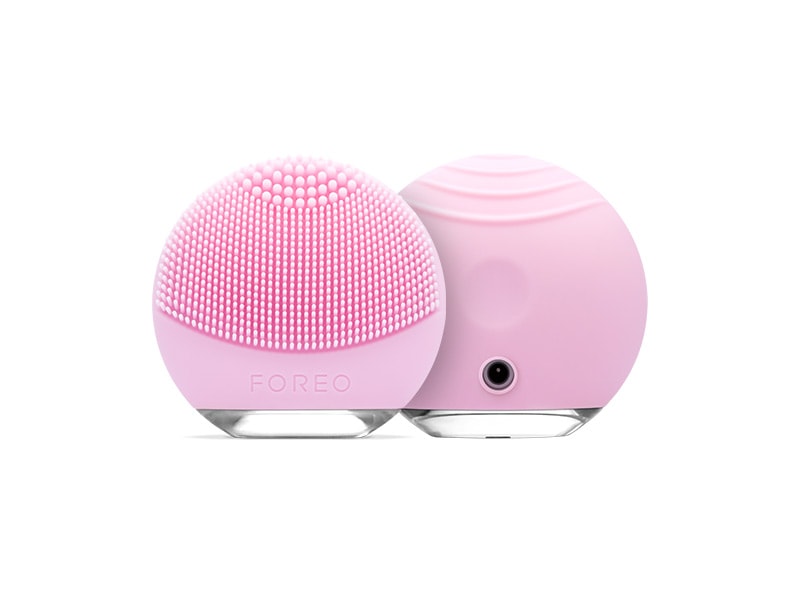 This is not a fundraiser to build a flying saucer: the FOREO UFO is a small orb that "combines the best of beauty and technology for a spa-worthy facial treatment in just 90 seconds." Of course, you can sync it with your phone.
New Hampshire—PolyHero Dice: Wizard Set
Pledges: $575k+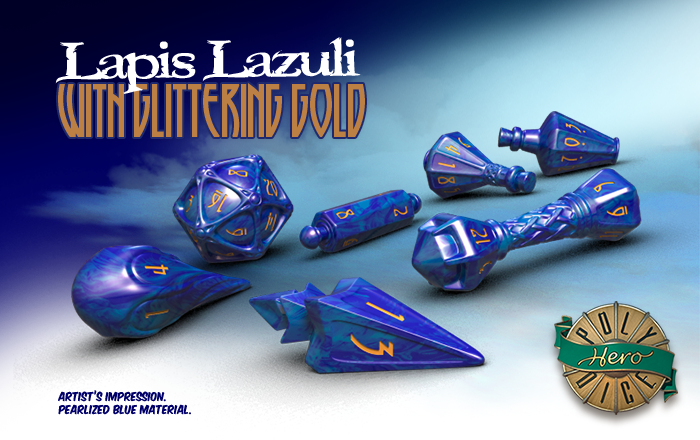 Tired of trudging through your RPG with the same old boring polyhedral seven-die set? Behold, the PolyHero Wizard Set, with dice shaped like lightning bolts, fireballs, wands, and more. They're magically propitious!
New Jersey—Lisa Frank Makeup Collaboration
Pledges: $370k+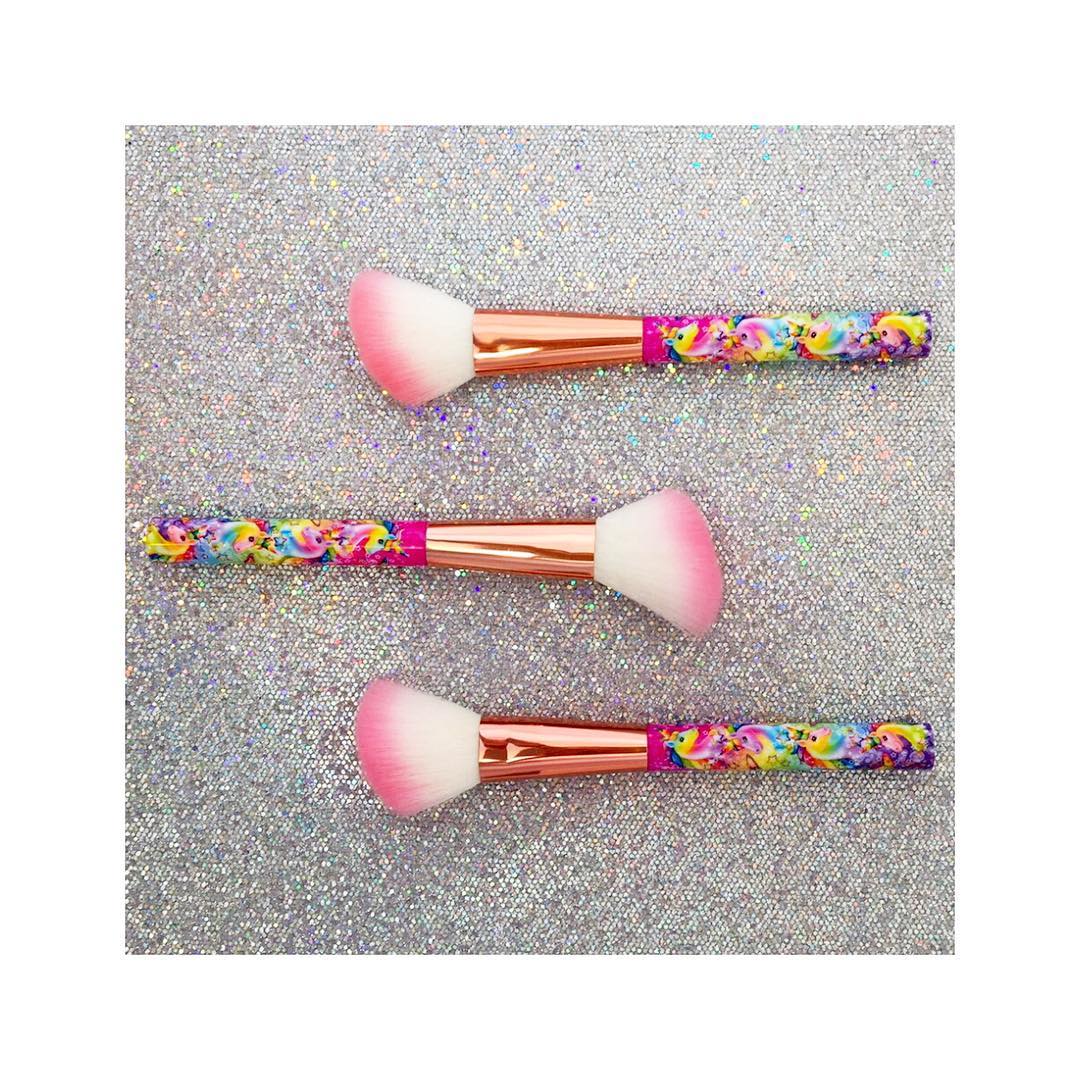 Lisa Frank's hyper-colorful world of unicorns, dolphins, and rainbow leopards (yes—sorry, YASSS!—rainbow leopards) meets Glamour Dolls' cruelty-free makeup line in this vigorously vibrant collaboration.
New Mexico—BattleCON: War Remastered
Pledges: $250k+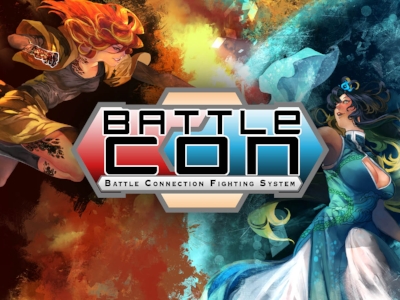 It's like Street Fighter or Mortal Kombat but without the taxing video game button-mashing: BattleCON: War is a combat card game, now "remastered" with better artwork and, presumably, warmer vinyl sound.
New York | Kingdom Death: Monster 1.5
Pledges: $12M+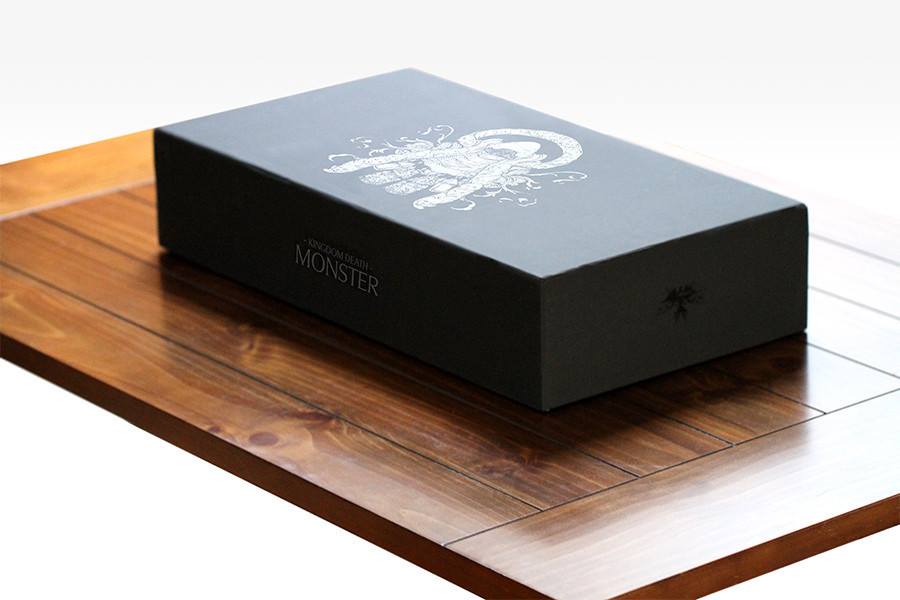 Kingdom Death: an elaborate board game about survival in a "nightmare-horror world" where hideous beasts reign and the best humanity can hope for is a slot "at the bottom of a monstrous ecology"? Fun!
North Carolina—BelayCords: Reversible USB Charging Cords
Pledges: $423k+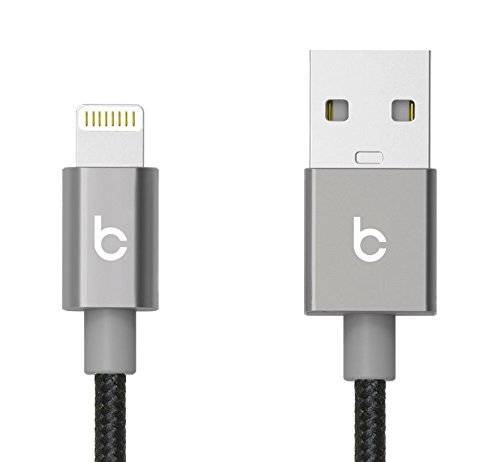 The milliseconds you spend flipping USB plugs add up, shaving years off your life. Not really, but BelayCords phone-charging cables work either way you plug them into a USB port, so they almost qualify as lifesavers.
North Dakota—Intersection Journal
Pledges: $36k+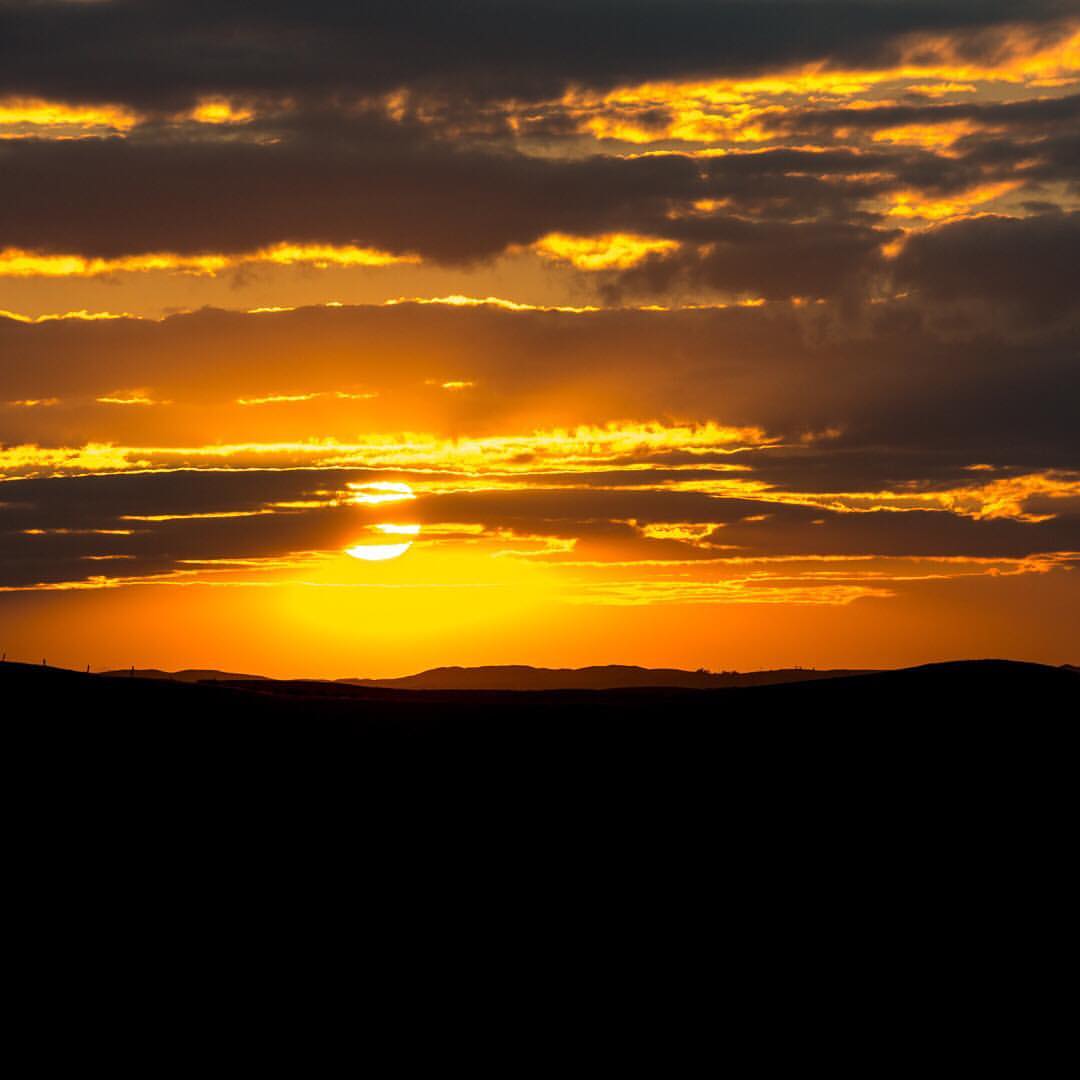 Photojournalism site Intersection Journal "exists to capture the resilience of the cultures of Montana, Wyoming, North Dakota, and South Dakota." Funds raised go toward paying photographers capturing said resilience.
Ohio—The Theft-Resistant Drawstring Backpack
Pledges: $855k+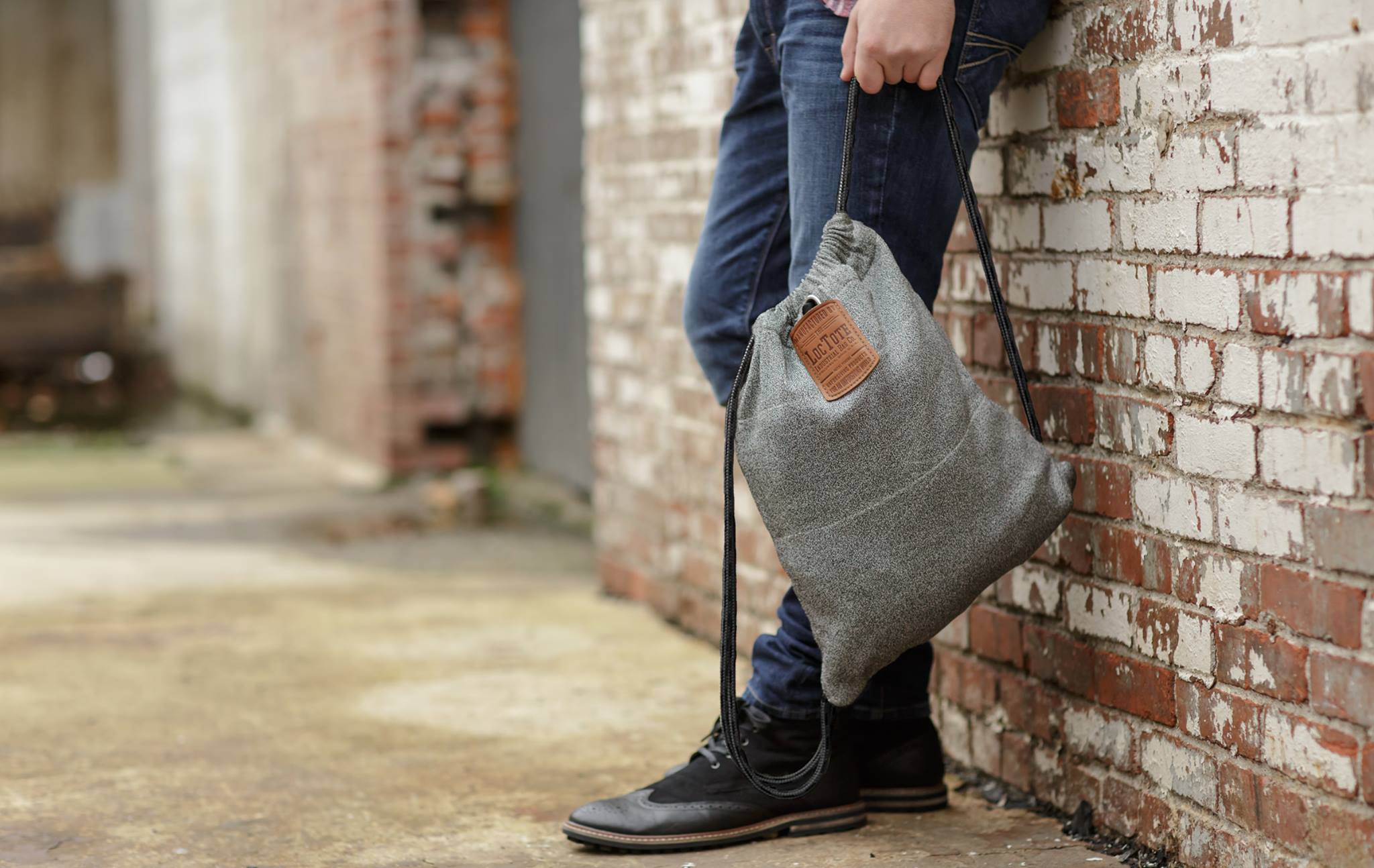 It looks like a standard lightweight bag, but the Flak Sack drawstring backpack is secure, waterproof, and practically indestructible (it'll stand up to knives)—a must-have for any appearance on Locked Up Abroad.
Oklahoma—Tornado Chasers
Pledges: $135k+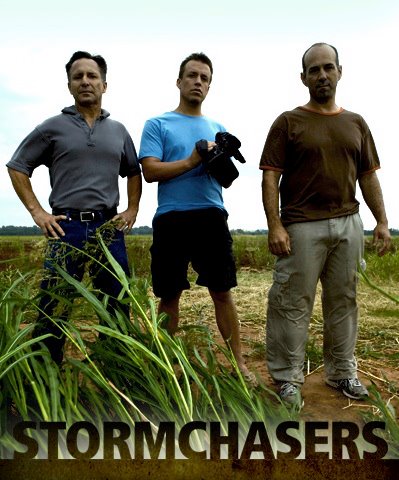 Storm Chasers star Reed Timmer won't be held back by the Man or the Discovery Channel: Tornado Chasers is an independent web series that "allows the freedom to present the real experience of storm chasing." Yikes!
Oregon—Coolest Cooler
Pledges: $13M+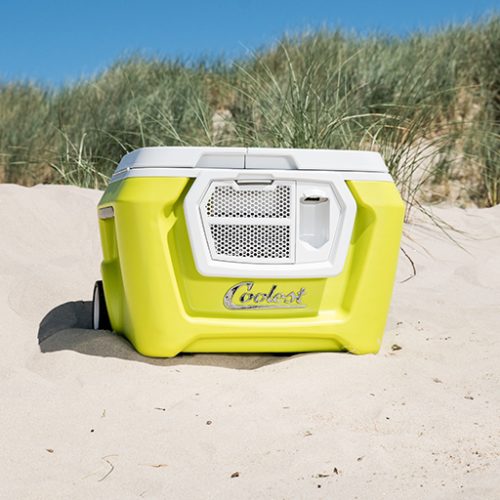 Cool in every sense of the word, the Coolest Cooler is more than a plastic ice box—it has a powered blender, a Bluetooth speaker, a USB charger, and more James-Bond-at-the-BBQ features. Worth all $13 million bucks.
Pennsylvania—The Order of the Stick Reprint
Pledges: $1M+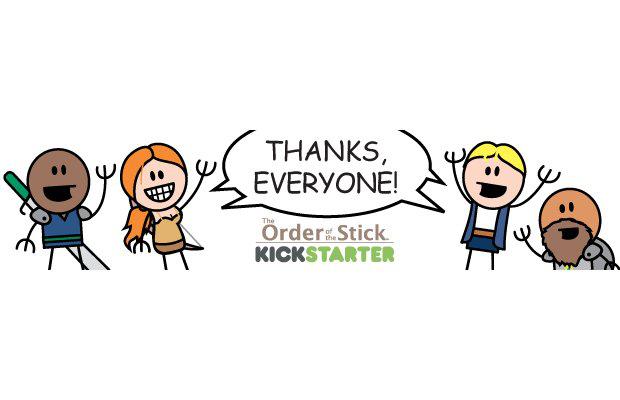 Rich Burlew has been self-publishing his deceptively simple-looking web comic The Order of the Stick since 2005; this drive is to collect and (re)publish his Dungeons & Dragons satire as a book. Peak perk: You, in a drawn cameo.
Rhode Island—BedJet v2
Pledges: $1M+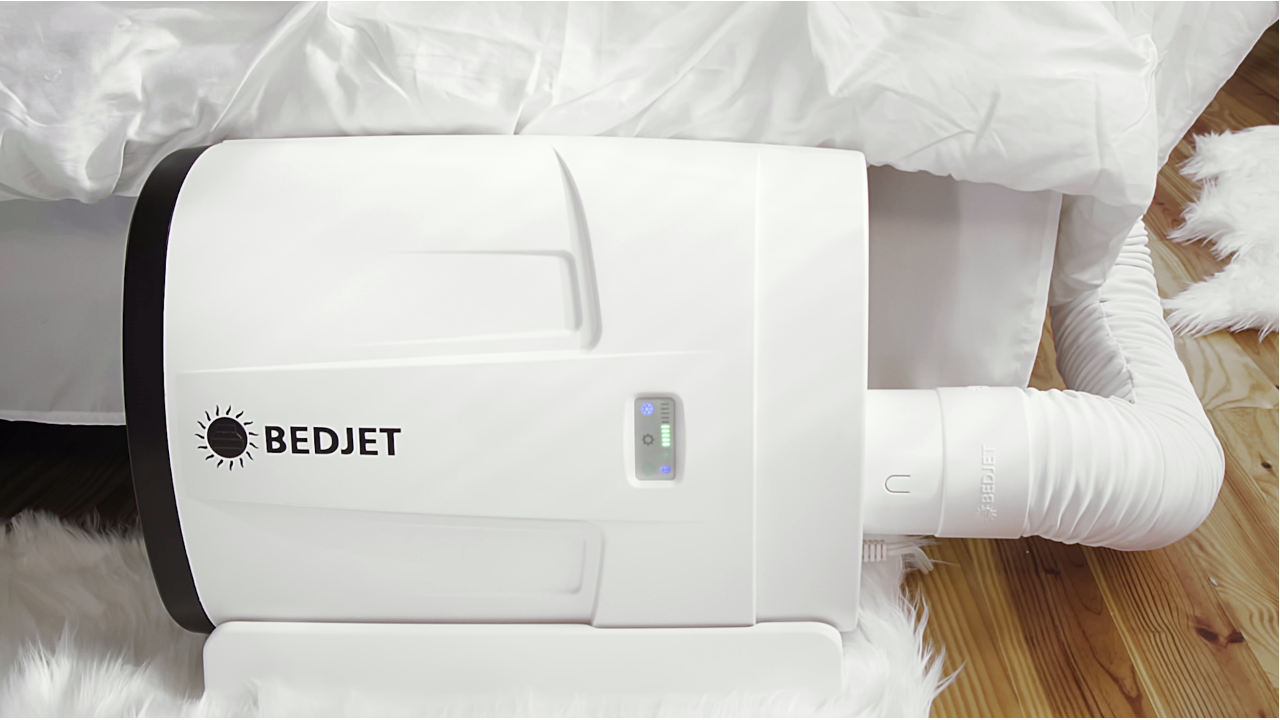 BedJet blows. It's a heating and cooling climate-control system for your bed via air "jetted" in under the covers. BedJet can even make one side cool and the other warm, and it can wake you up by altering your body's temperature.
South Carolina—Heatworks Model 1
Pledges: $436k+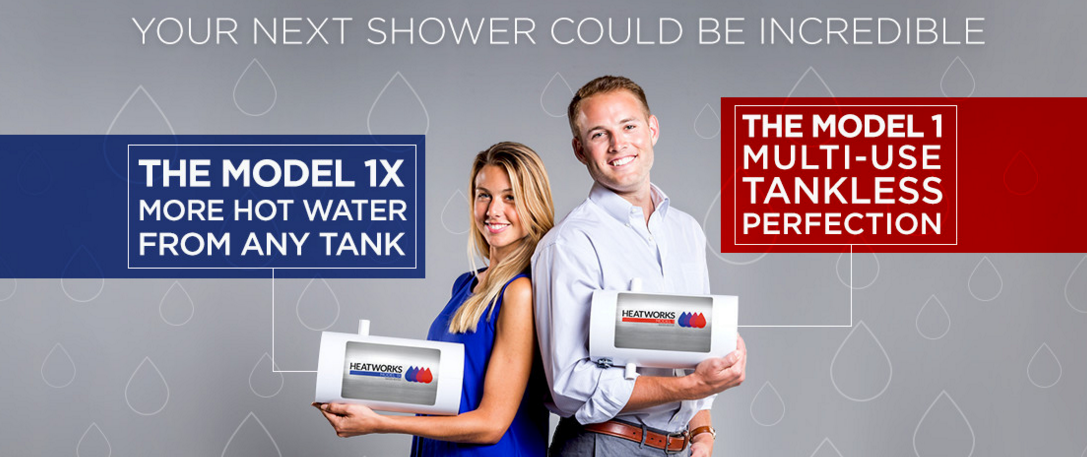 Do you have the time to wait for your standard tankless water heater to spend 30 whole seconds warming up? Of course not! The Heatworks Model 1 warms water molecules instantaneously, at 99% efficiency.
South Dakota—B9Creator: A High-Resolution 3D Printer
Pledges: $513k+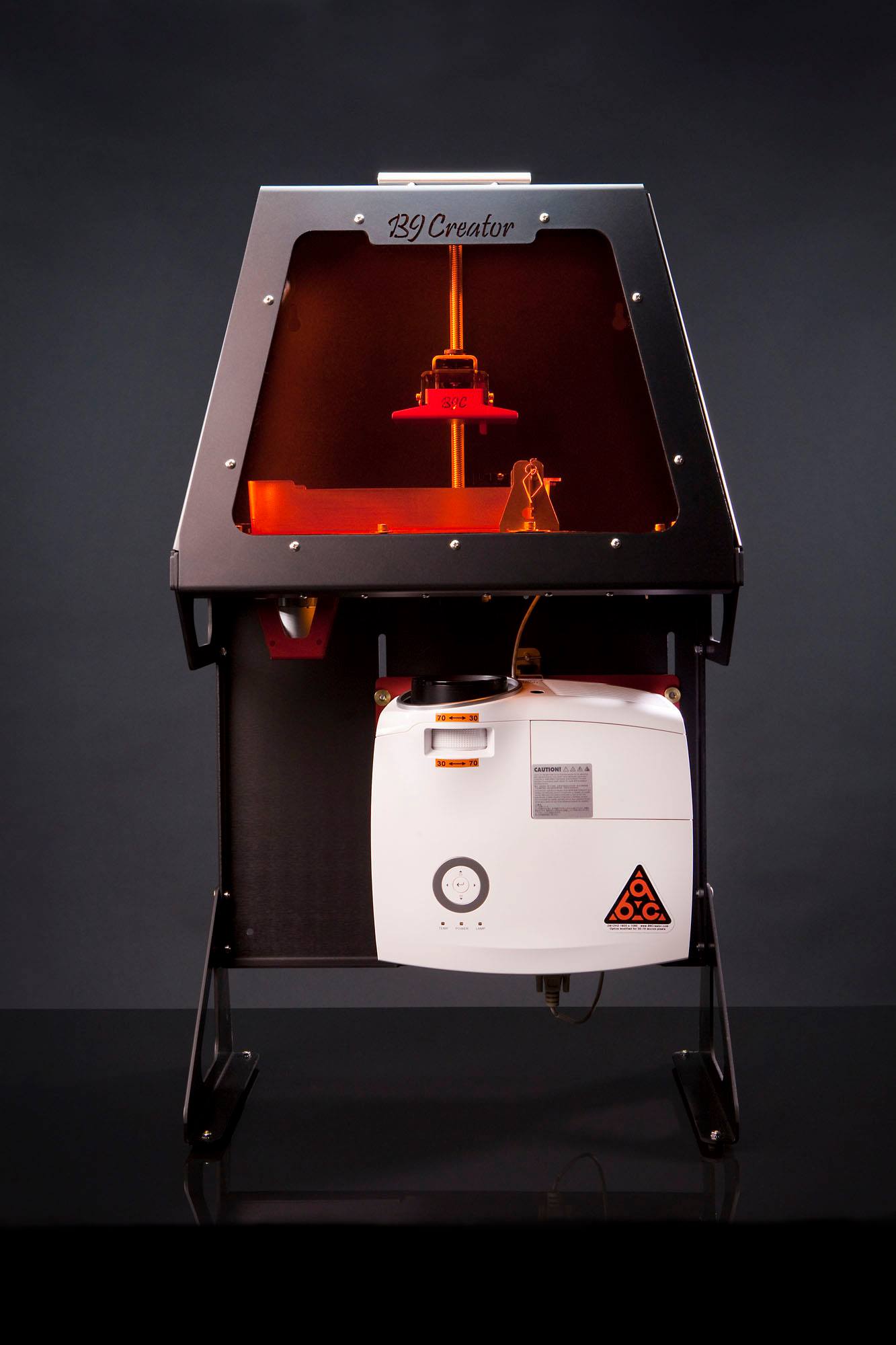 It looks more like a Star Wars character than a 3D printer, but the B9Creator claims to beat other start-up printers when it comes to "printing complex, detailed, and fragile objects." But come on—Star Wars character!
Tennessee—The Artiphon Instrument 1
Pledges: $1M+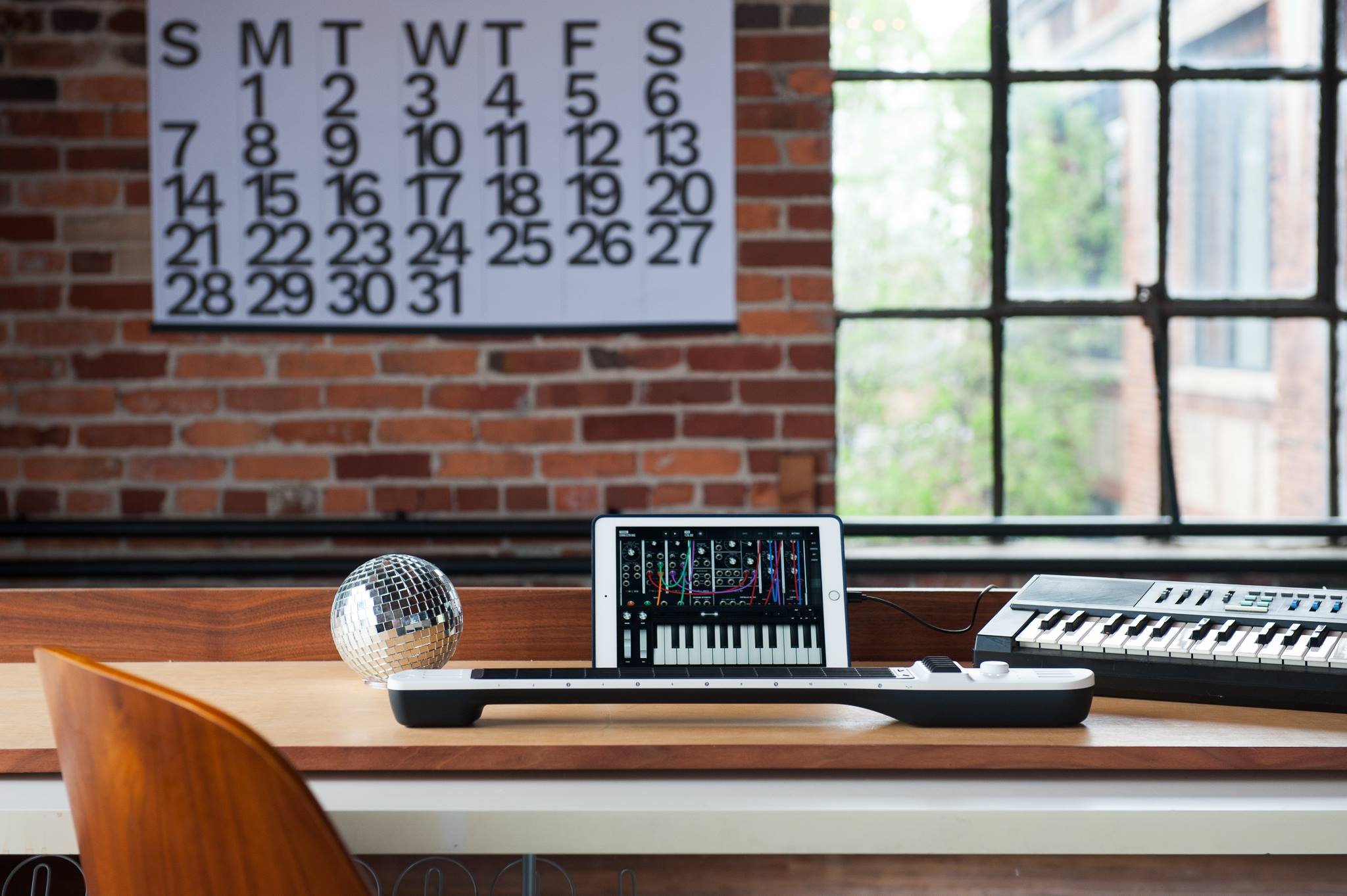 It's a guitar, a piano, and a drum kit—the Artiphon Instrument 1 is any stringed, keyed, or percussive vehicle of musical expression you want, complete with a digital interface. You don't even have to be a musician . . . but it helps.
Texas—Reaper Miniatures Bones
Pledges: $3M+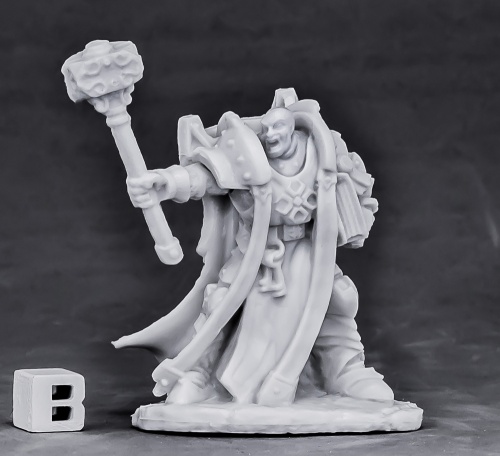 Though Texas fantasy figurine manufacturer Reaper Miniatures has been around since the '90s, the plastic Bones series is a primarily crowdfunded line. Why? "They're awesome sculpts at a terrific price! What's not to love?"
Utah—Purple Pillow: The World's First No-Pressure Pillow
Pledges: $2M+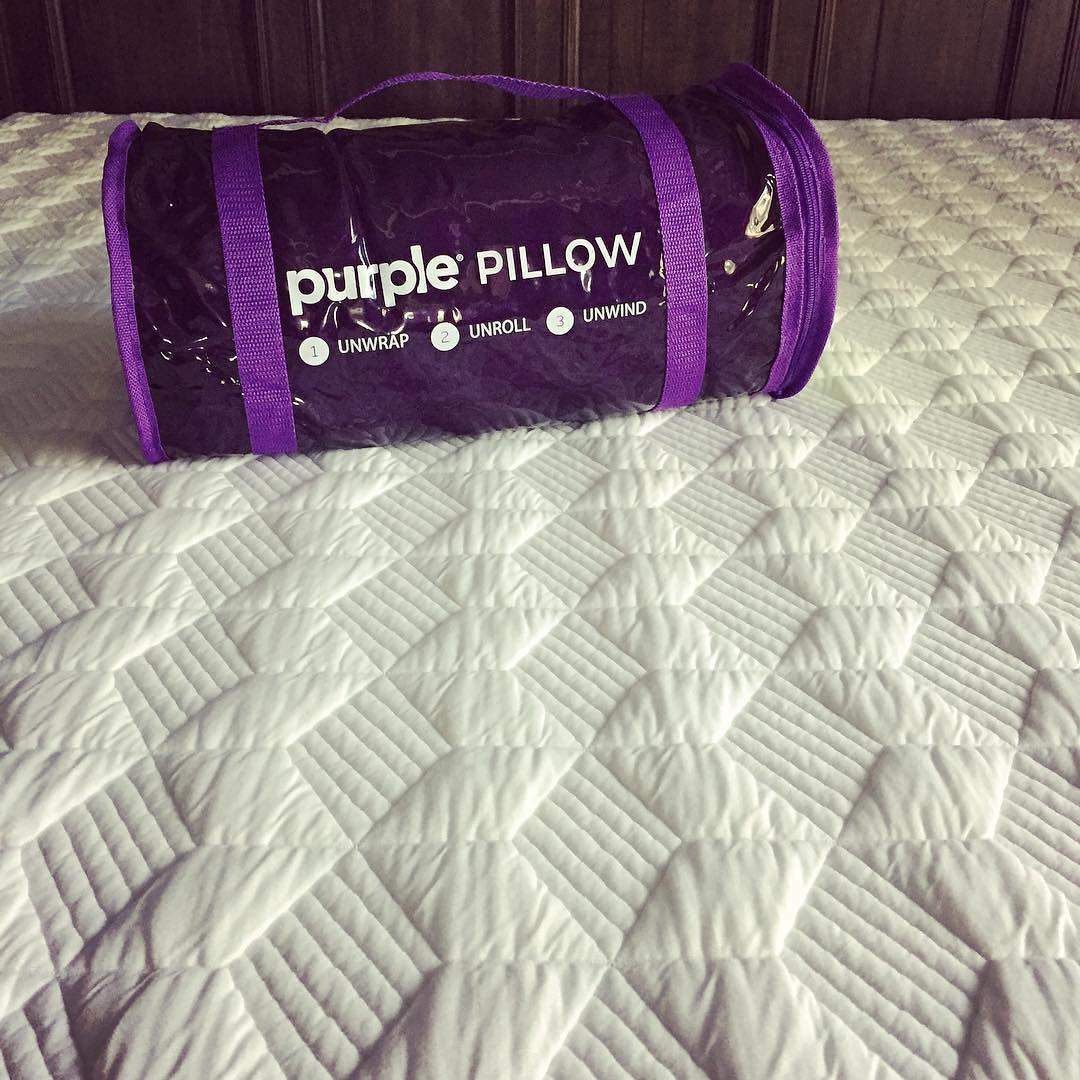 A pillow fit for a prince (or, aesthetically, Prince), the Purple Pillow from Utah's Purple Bed company is another grid-based scientific wonder. Purple simply took its "Hyper-Elastic Polymer, and optimized it for your head."
Vermont—The Ice Chest
Pledges $241k+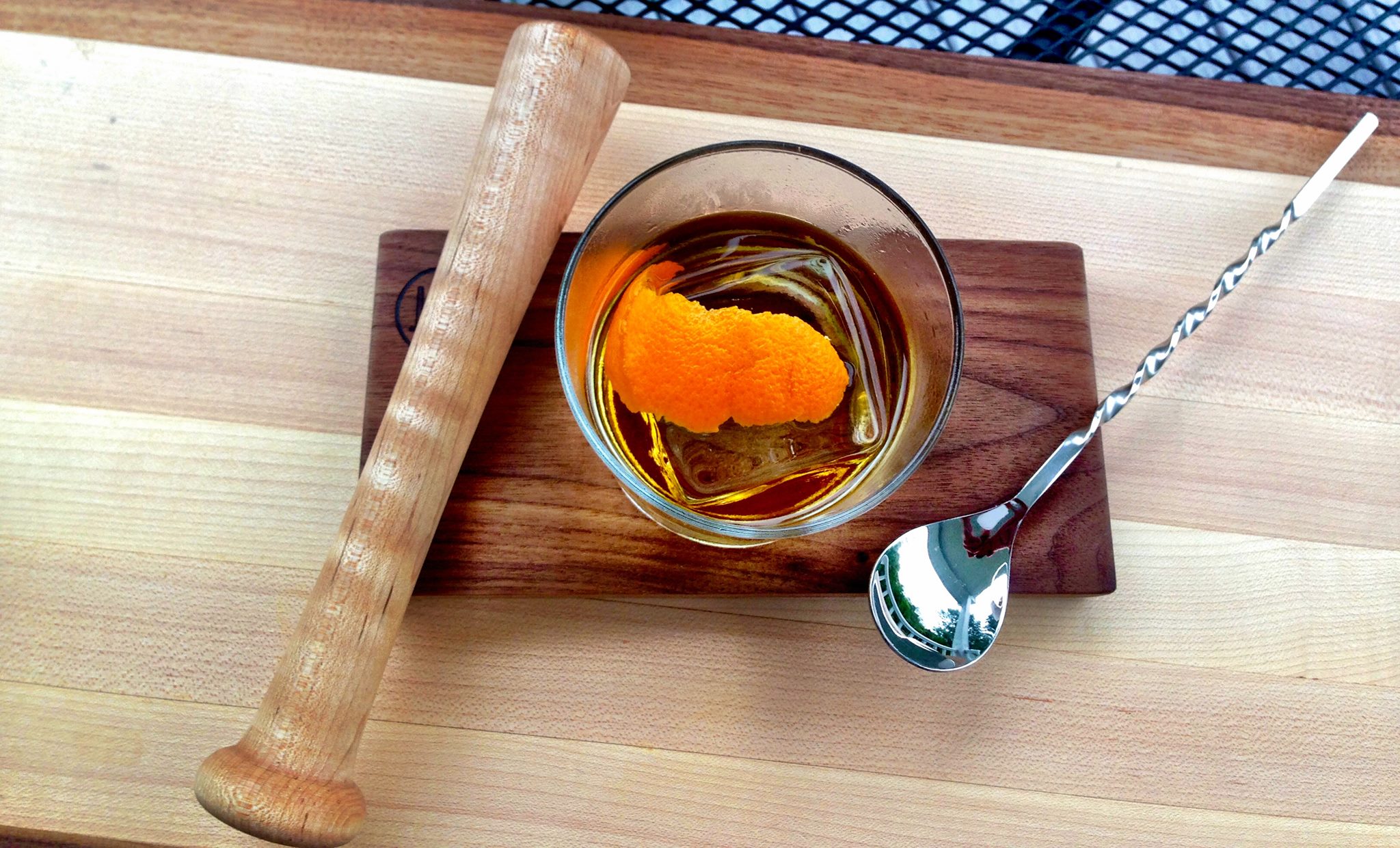 Who wants to drink their bourbon with cloudy refrigerator ice like a caveman? Now you can swig in style with the Ice Chest, a modular ice-tray mold that creates perfectly clear spheres or cubes for your tumbler.
Virginia—Mini Museum
Pledges: $1M+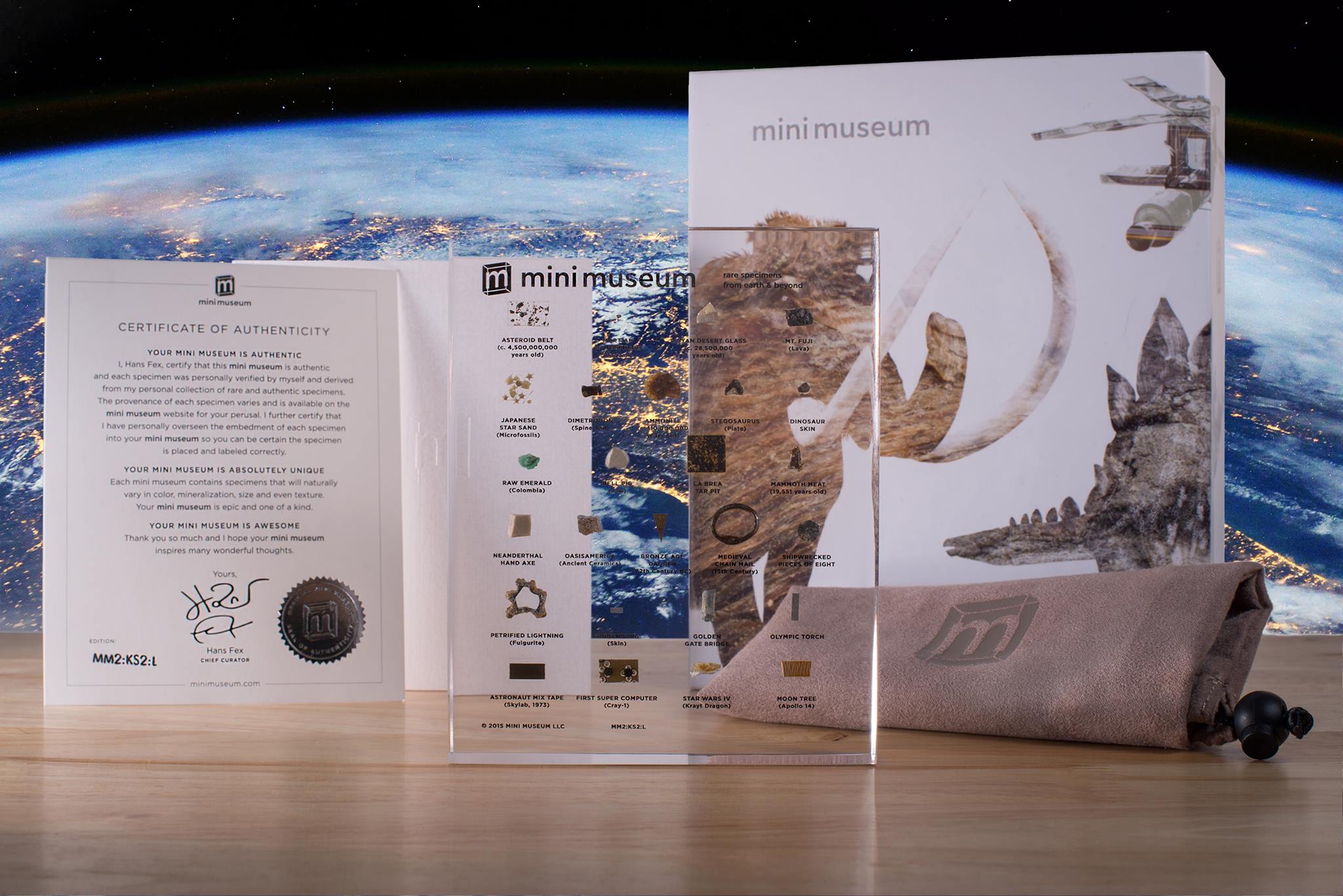 "Billions of years of life, science, and history in the palm of your hand!" No, it's not an app: the Mini Museum is actual pieces of ancient artifacts, embedded in a small acrylic block. Show off a bit of T-Rex tooth at your next party!
Washington—Liberty+ Wireless Earphones
Pledges: $2M+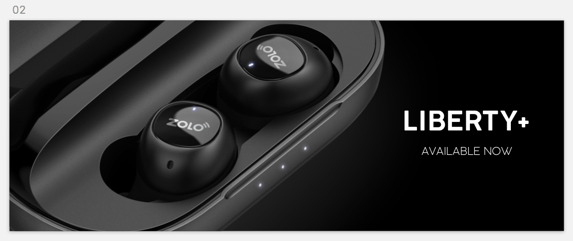 It wouldn't take much to improve upon the wireless Bluetooth earbuds currently offered by Apple, Samsung, and others, but Zolo's Liberty+ buds for iOS and Android sound, fit, and last (up to 48 hours) far better.
West Virginia—Ember Rising: S. D. Smith's Green Ember Series
Pledges: $81k+
These stories are about cute bunny adventurers out to save the world—think Watership Down meets The Hobbit. Ember Rising: The Green Ember Book III is author S. D. Smith's fifth in the series, numbers notwithstanding.
Wisconsin—The Official World's Greatest Troll Sculpt
Pledges: $438k+
As if you didn't have enough Donald Trump in your daily life, Wisconsin's Chuck Williams is out to mass-produce orange vinyl Trump Troll dolls, which are frightfully naked, save for his ever-present Twitter machine. MAGA, indeed.
Wyoming—The 4-Season Give'r Gloves: The Best Damn Gloves Ever
Pledges: $224k+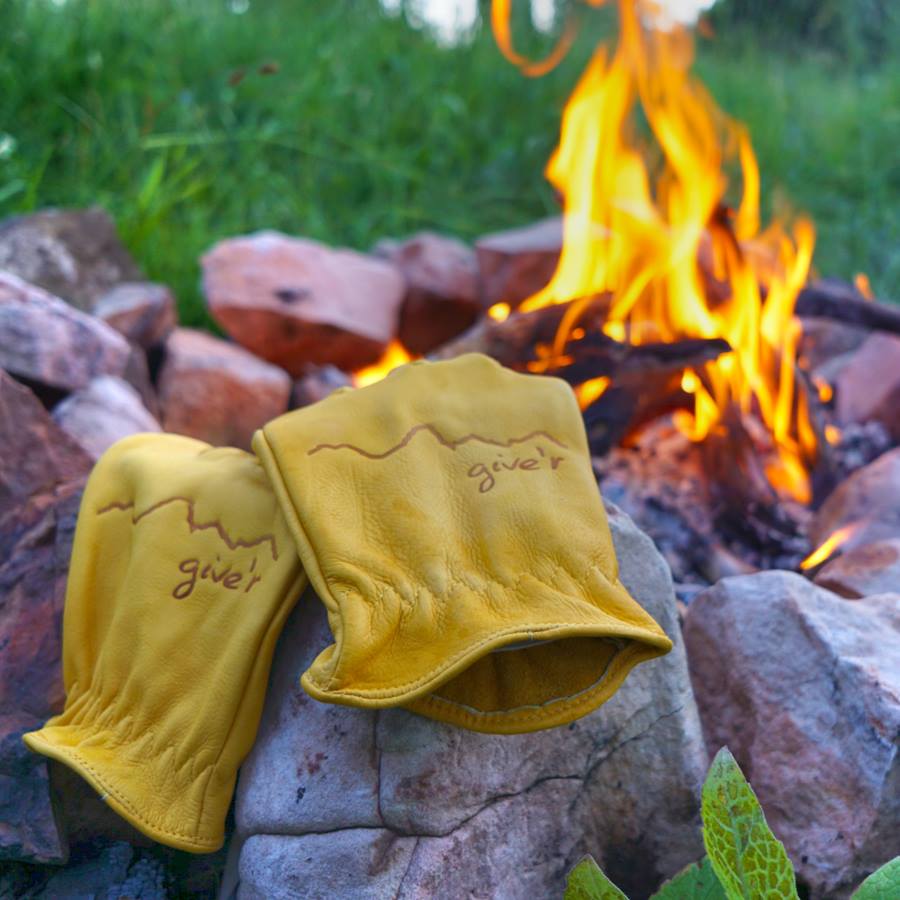 Designed for both work and play, Give'r Gloves have been likened to "a ski-patrol glove straight from DARPA" by Outside. And when it comes to outdoor gear, always trust a company founded by a Bubba.
Do you have a Kickstarter idea or current campaign that could top any of these? Let us know in the comments below.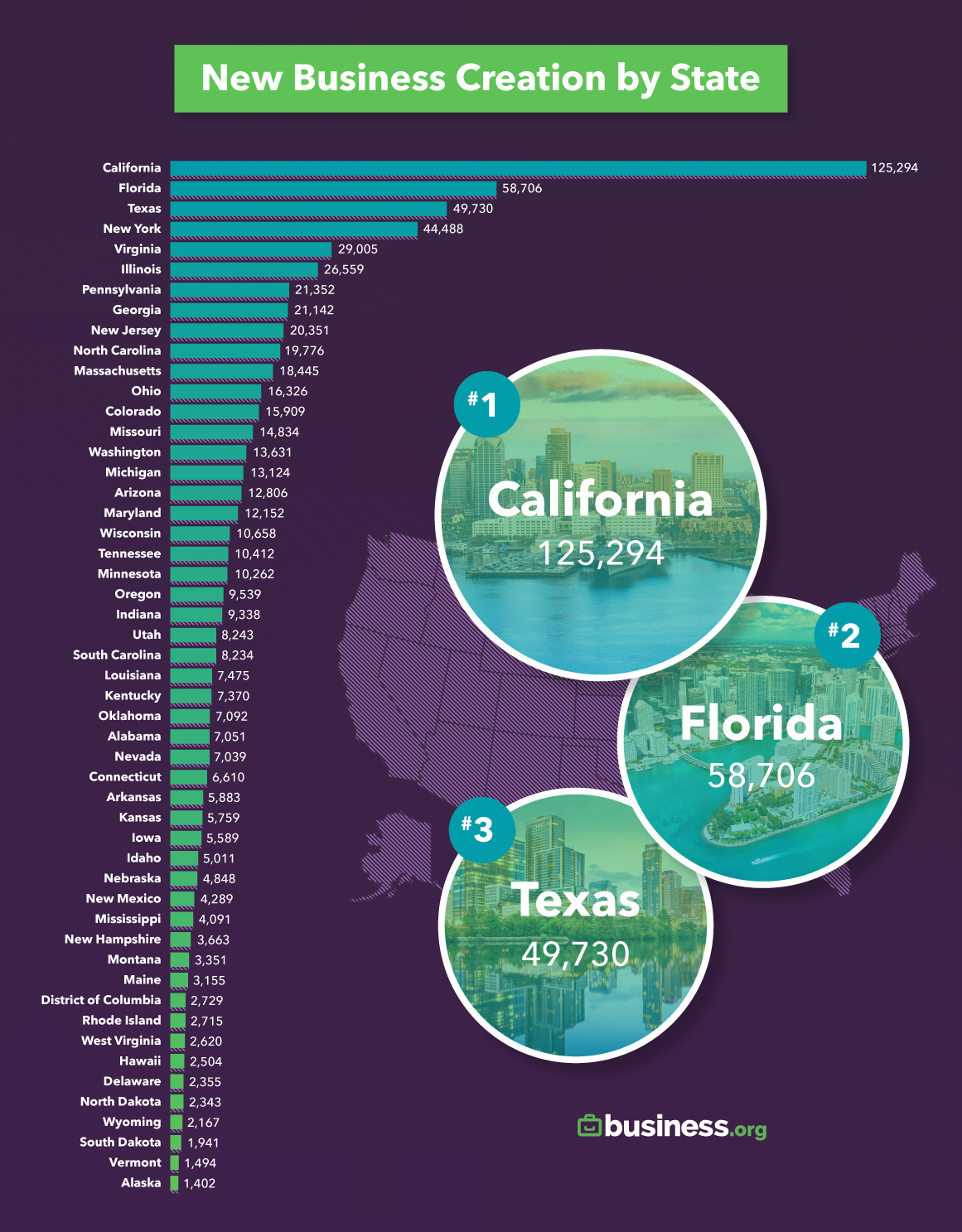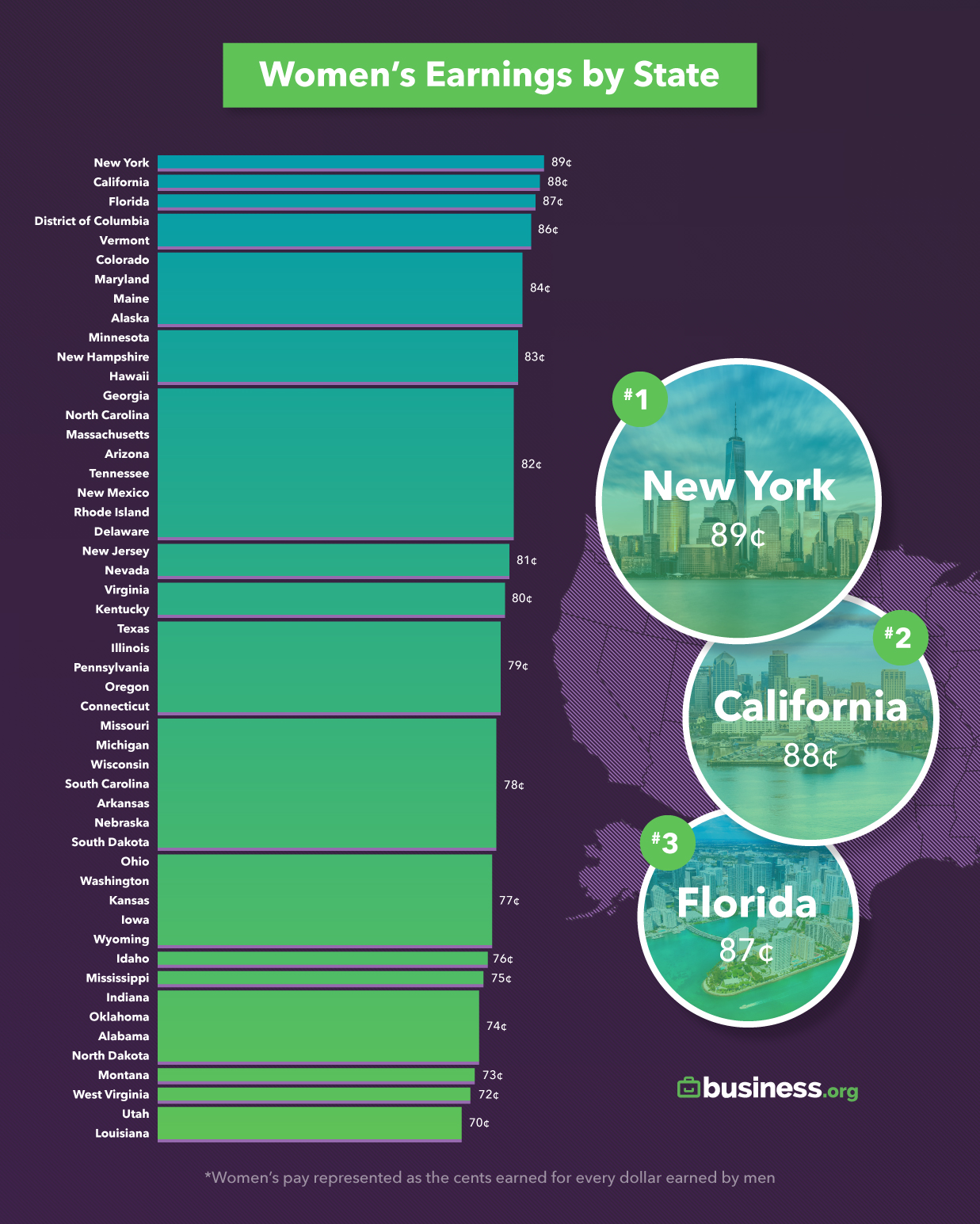 The states starting the most new businesses
| | |
| --- | --- |
| State | Businesses Created Each Year5 |
| California | 125,294 |
| Florida | 58,706 |
| Texas | 49,730 |
| New York | 44,488 |
| Virginia | 29,005 |
| US average | 13,938 |
Some of the nation's biggest states are also producing the most new businesses each year. This set of data isn't particularly surprising, but when we compared these entrepreneurially strong states to the states with the shortest gaps between women's and men's earnings, some similarities emerged.
The states with the smallest gender pay gaps
| | |
| --- | --- |
| State | Women's Pay in Cents on the Dollar6 |
| New York | 89¢ |
| California | 88¢ |
| Florida | 87¢ |
| District of Columbia | 86¢ |
| Vermont | 86¢ |
| US average | 80¢ |
These five states have managed to improve the pay disparity well above the national average of 80 cents. New York eked out the best equal pay spot with women earning almost 90 cents to the dollar of men's earnings.
California has the highest number of business births and the second-highest gender pay equity rate. New York and Florida each land in the top five for both sets of data too.
So what should we learn by comparing this data? Since we can't infer direct relationships between equal pay and business growth, we're left to wonder what's behind the correlation.
Could the people behind new businesses—especially millennials—be more invested in pay equity?
Millennials may be oft maligned in popular media—for eschewing traditional consumer behaviors and avoiding marriage and homeownership, for example. But these "millennipreneurs" are starting more businesses than previous generations, according to one study.7
Perhaps equal pay is more important to these millennial business owners. And states where millennial business-founding optimism is supported are more likely to see business growth outcomes.
Are more entrepreneurs interested in starting businesses in states where they perceive fewer obstacles to success?
Not only does thriving entrepreneurship encourage prospective new business owners, but seeing examples of women being compensated fairly and treated equally might also serve as motivation.
Perhaps the states with the most success at lowering the gender pay gap have better resources and support for women interested in starting their own businesses. Economic policy and nonprofit advocacy are examples of ways to remove obstacles to success for women entrepreneurs.
For example, the National Association of Women Business Owners (NAWBO), with chapters throughout the United States, provides support through resources, policy advocacy, and networking opportunities for their members. And sure enough, our research showed that three states that topped the business birth and equal pay lists—California, Florida, and New York—have some of the highest numbers of local NAWBO chapters and members.8
Do states with better pay equity provide both men and women better means to start new businesses?
Starting a business is a risky endeavor. It takes careful planning, and there's no guarantee of success. But the potential risks of becoming an entrepreneur may be mitigated in places where incomes are higher for everyone.
Indeed, several states have higher-than-average women incomes and make the top 10 equal pay rankings, including Alaska, California, New York, and Maryland—as well as DC.9
Could states with higher pay equity be doing more legislatively to help women and minorities start their own businesses?
Legislators in states that prioritize equal pay may also be more willing to support policies that provide assistance to entrepreneurs from disadvantaged populations. If that's the case—and if such legislation spurs business growth while lowering pay gaps—then lawmakers nationwide may want to look to these top-performing states as examples for improving gender equality and supporting business interests at the same time.
Sources
1. CNBC, "Why Women Entrepreneurs Will Be the Economic Force to Reckon With in 2017"
2. National Association of Women Business Owners, "Women Business Owner Statistics"
3. American Association of University Women, "The Simple Truth about the Gender Pay Gap"
4. US Bureau of Labor Statistics, "Business Employment Dynamics Data by States"
5. US Bureau of Labor Statistics, "Business Employment Dynamics Data by States"
6. American Association of University Women, "The Simple Truth about the Gender Pay Gap"
7. BNP Paribas, "BNP Paribas Global entrepreneurs Report 2016"
8. National Association of Women Business Owners, "Find a Chapter"
9. Status of Women in the States, "State-by-State Rankings on Women's and Men's Employment and Earnings, 2013"